Winter is here!!!!
It's certainly making it's presence known with all this rain coming at us in Perth at the moment. Great if you are a duck or a plant!!!


As you can see, thanks to my wonderful new assistant – Alicia - the newsletter has expanded more than it ever has before.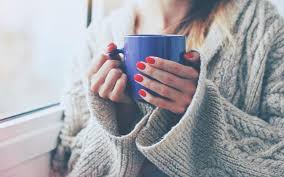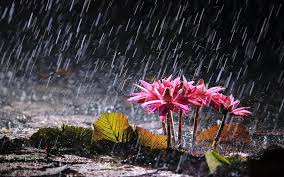 In this edition you will find info on relevant birthstones for this time of year and ruling tarot cards for Geminis and Cancerians.
The wonderful David Wells has also provided us with his unique combo of astrology, tarot and oracle, to offer us a bit of extra guidance from afar.
As the weather is getting colder and the days are getting shorter, I have also included some of my TV & movie recommendations perfect for those cold nights in snuggled up with a warm brew!
JUNE EVENTS
Further event dates below
Messages from Heaven with Psychic Mediums Donna Wignall & Ann-Marie Docherty - Pearsall Friday 14th June 2019
Come along for a fast paced, amazingly accurate and entertaining demonstration of mediumship, delivered by Donna Wignall and Ann-Marie Docherty. For those who have seen Donna's shows before you will know that these shows are not to be missed.  Each show is different but we can always guarantee you that there will be laughter, tears and lots of love. Your …
Birthstones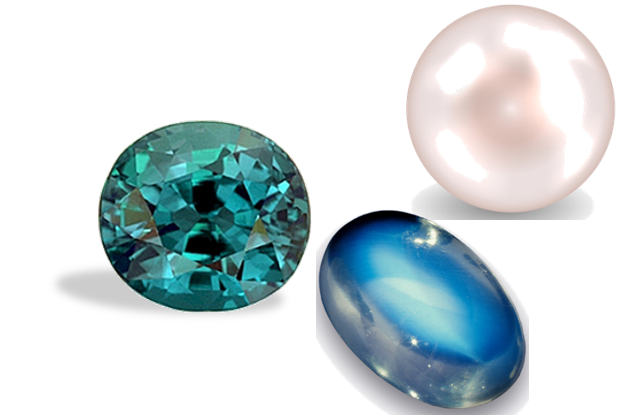 June is one of the two months that has three birthstones. Pearls are thought of as the primary birthstone for the month with moonstone and alexandrite considered alternative June gemstones.


Pearls: Historically, pearls were associated with water because of where they originate from. But, also with the moon because of their look.
In ancient Chinese culture, people believed that pearls brought wisdom. Today, pearls are most commonly believed to symbolize purity, integrity, and love. This belief comes from the ancient Greeks. They thought that pearls were Aphrodite's hardened tears of joy. She is the ancient Greek goddess of love and beauty.
Moonstone: The serene beauty of this gemstone is where its meaning comes from. Especially the soothing aesthetic of the moon. Historically, the gem has been a talisman for the soul and spirit. Moonstones have a feminine energy that brings inner-peace, tranquility, and balance. The captivating appearance of the gem is indicative of this symbolism.
Alexandrite: The gemstone has a unique ability to change colours under different sources of light—what is sometimes called the "Alexandrite effect." When viewed in daylight, the colour varies from a bluish-green to a yellow-green. Under incandescent light, the colour ranges from a pink hue to a crimson red. As the saying goes, "emerald by day, ruby by night."
Since alexandrite doesn't have an ancient history as the case with the other two June birthstones, there isn't as much lore tied to it. That said, since its discovery, people have come to associate the stone with a few meanings. As a birthstone, the gem inspires creativity and the imagination. It is also symbolic of hope and optimism. Thus, reminding us that each type of light brings a new beauty to life that should never be taken for granted.
Ruling Tarot Cards for Gemini & Cancer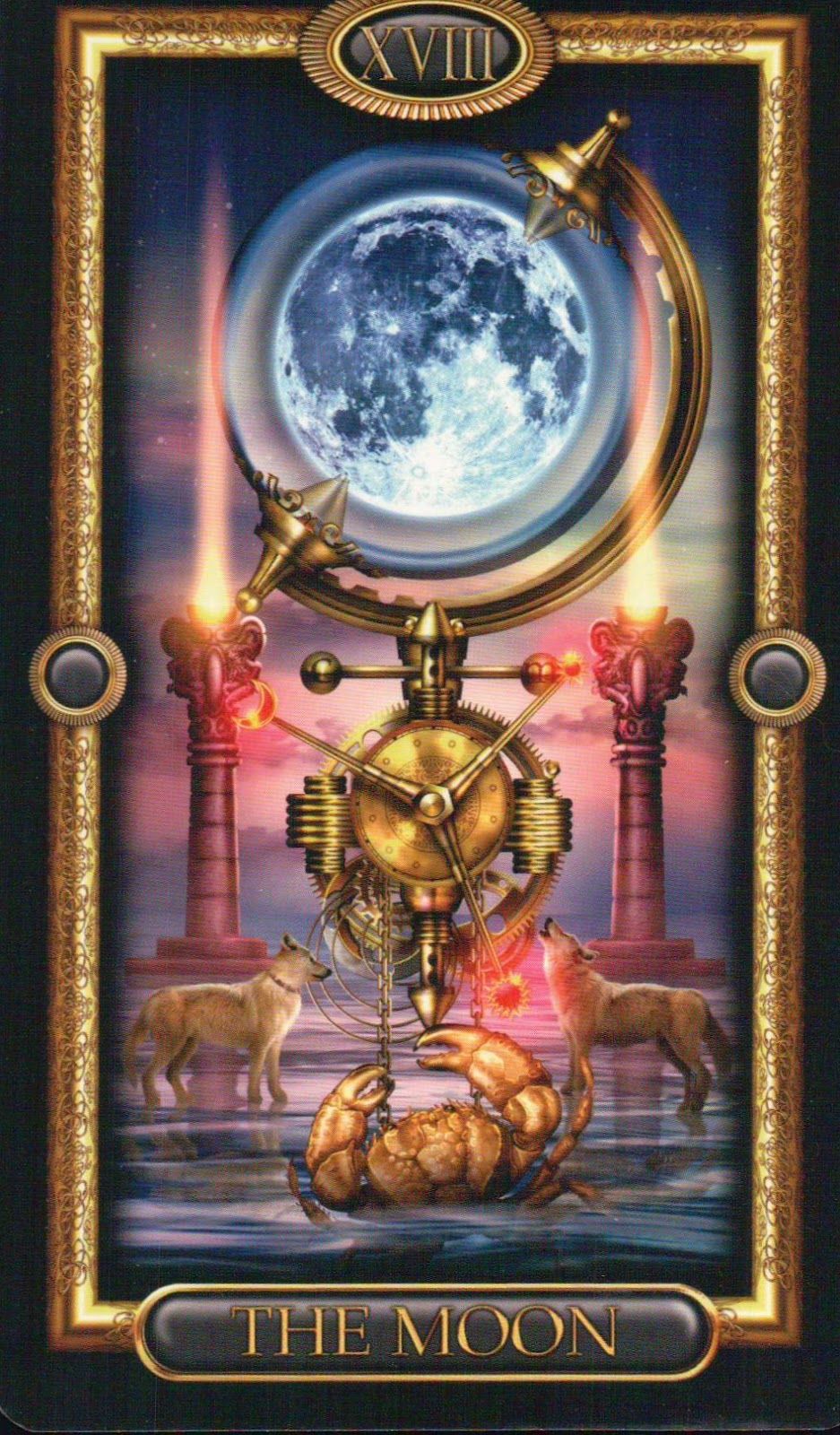 The Star – Gemini (May 21 to June 20)
You Gemini's tend to be jacks of all trades and masters of none – or at least few. Quick witted, versatile, and adaptable, you love word-play and jokes, and are often the life and soul of a party. Variety is not just the spice of life for you but is life itself, and you can become twitchy and nervy if nothing interesting is going on, or if your mind is not being fully engaged. You can suffer from a very short attention span and lack concentration and stamina. Superficiality and manipulation are your major flaws. The tricksters of the zodiac, you are constantly looking for the main chance, regardless of the cost in human terms. You are uneasy with gentler emotions and, when faced with strong feelings, may tend to take refuge in humour and sarcasm.
The Star appears at times of personal transformation. Now is the time of healing and positive transformation, a time to release anger, bitterness, and negativity. Like the star, you must learn to pierce the darkness by submitting yourself completely and by having faith that things will turn out for the better. This is a time for authenticity, to be as you are. Keep your eyes on the star; you will achieve your goals and attract new opportunities.
Inspiration, hope, and health, spiritual gifts beyond one's self.


The Moon - Cancer (21 June – 22 July)
Perhaps the most family-centered of the zodiac, you are fiercely protective of your loved ones and the nourishers and carers at heart. Great worriers, you are constantly fretting about the health and safety of your family and friends. Easily hurt, you often fall out with others and then keep your distance for years on end. You are nothing if not tenacious and find yourself hanging on to a relationship, belief, or cause with your crab's claws, even when it causes you pain. It is difficult for you to let go and move on.
The Moon, the same planet ruled by Cancer in astrology, is the symbolism for emotions, intuition, and the unconscious realm. The moon calls you to learn to be more independent and to trust your own feelings, to build your own security and not lean on others too much. If you have concerns relating to others, clear the air and let them know where you stand. Most importantly, keep the faith and trust in the process.
Deep inside you will know. Change has come though it won't show.
Astrology with David Wells
I hope you find my astrology information as a way to help you in the weeks to come and I also hope you resonate with my words.
Be aware this info changes from astrology to oracle reading; a combination of tarot, astrology and channeling vibes that's more authentic to where my own energy is right now. I hope you enjoy them!
It's the Summer Solstice here in the northern hemisphere, 21st, Winter in the southern hemisphere. This grand marker, the Sun at his highest or lowest, is a turning point towards making hay or preparing for spring. No matter where you are, consider what you have left unsaid, what you'd like to push your energy towards and under the Sun's move into the sign of Cancer concentrate on matters of family and home.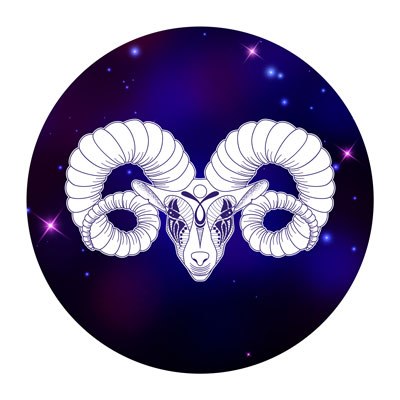 The stretch between what you do and where you live, between what you're paid and how much you pay out or perhaps the advice you offer and how much of it actually listened to? You find yourself between two points Aries, the push-me pull-me choices of life that ask you to find balance by adjusting one to assist the other. You may have to let go of one of your dreams in order to help someone else fulfil hers or his; this is a testament to love.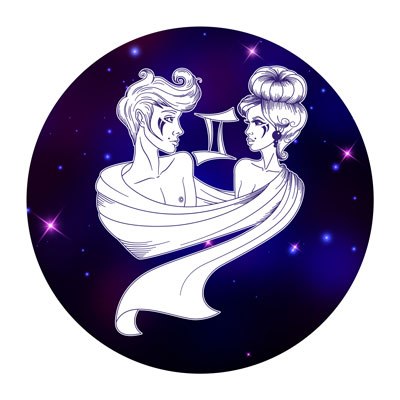 Over time things change and as we sit in Gemini season, did I just say that, it may help to have a review of just what that really means for you Gem? In your birthday month you have a natural pause, an occasion to look back and to consider what you want to build on moving forward? Here's some useful dates for you, consider them a birthday gift; 3rd and 17th. Former is the new Moon in you sign, the latter is the full in your opposite number of Sagittarius. Ritual it up Gem, declare what's new with you and detach from what, or who, is not.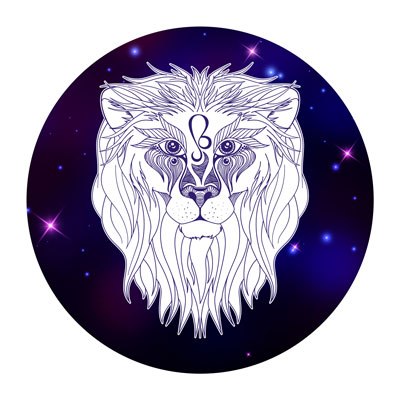 One little question could blow up into war and peace and as much as you'd like to take it back; you can't. Whatever it is you've revealed needed to come into the light Leo and that's your starting point and the more you work your way into it, the more you feel blessed that you poked this particular hornets' nest. A complete restructure of your day-to-day life may not be comfortable but once it's done you make space for better things to come your way.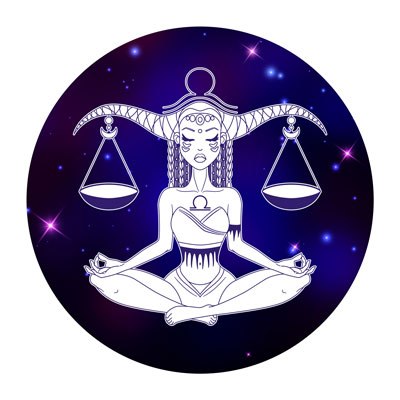 Deciding if a giant leap of faith is worth the worry, if it's worth being away from those you love or familiar territory or some other heartfelt vibe sent to confuse you. Simplify things Libra, ask what the longer term aim is for you and whether staying in the same pond is likely to help or hinder your growth? Nobody, not one single person, has the right to tell you where or what you can be; but you must make a choice. A Libra's greatest challenge; choose.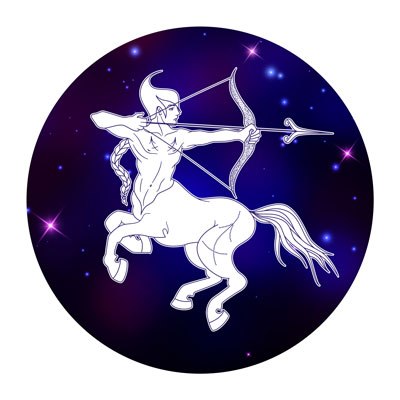 As you begin a month associated with all things heart you might be weary of it Sagittarius, but what if that's the point? When you reach the enough is enough vibe it's easier to state your case with clarity and conviction. You're now looking at things from a higher perspective, seeing where your moral compass points with greater ease. Set a course based on that Sagittarius, based on a new horizon that's been a long time coming.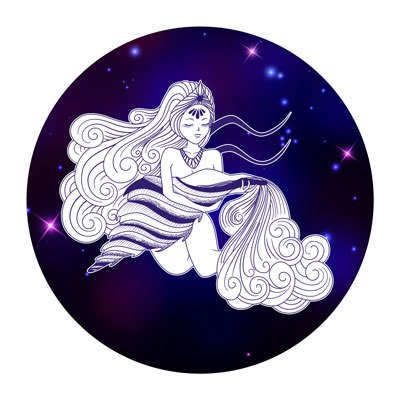 Love is in the air early on this month and someone you've had your eye on returns the favour, say hi. Alternatively, Venus may be asking you to get your groove on with a new project that's been hiding in the shadows and now seeks the light. Solstice energy is one of work, of re-scheduling and making sure you've paid the bills on time. That's not very exciting; but it's very necessary Aquarius. Pay attention to details.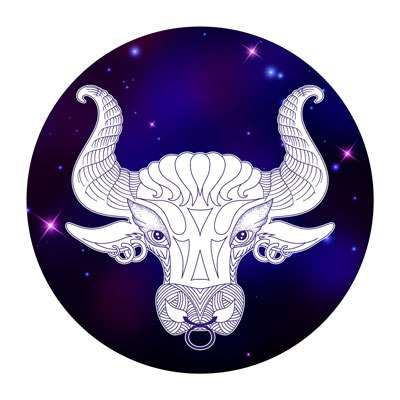 In the noise and chaos of Uranus and his visit to your sign things get messy, they get blamey or shamey, anything to cause some confusion. But the channels open up mid-month and you're asked to trust your vibes. If you feel things aren't right, someone is using diversion techniques perhaps, deploy your secret weapon: straight talking. A little side-bar, a cocktail or a coffee and cake never hurts; be clear, be heard.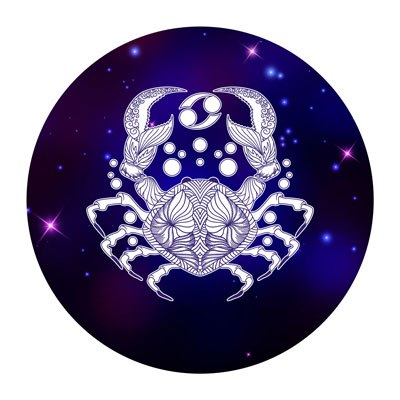 This Solstice is always the Sun's move into your sign, all hail the powers of your sign. Bring on the floury apron, the home loving, bread baking, family loving stereotypes that you will know so well. Not here, not on my watch. You're super-powerful Cancer, you hold sway over some of the biggest decisions of your life this month and as tempting as it is to make them bearing everyone else's feelings in mind; yours must take precedence.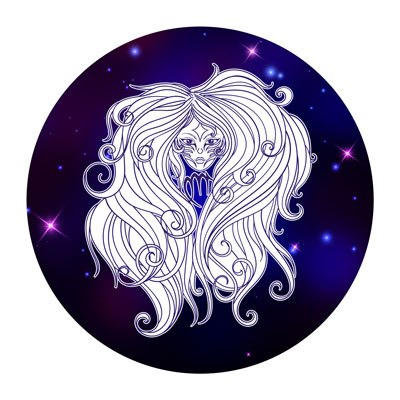 Are you sure you want to be the one who represents everyone else, who take the case on or puts themselves out there as spokesperson? Of course you are! You're built to be of service V, built to withstand the nonsense of those who won't have done their homework or have a list as long as yours. You have a calling this month and many will hear you, and if you're single someone very special will hear and see you. Truly hear and see you. Magic.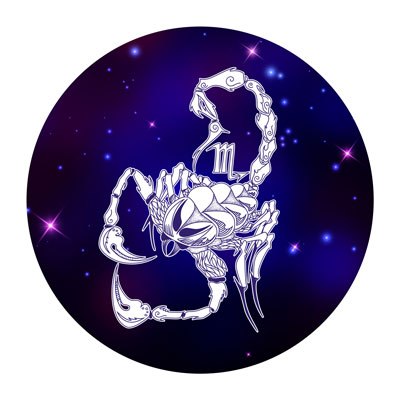 I am sure you've got plenty to do but if you could spare a moment? Amongst it all is a moment of reflection, a moment to look back at where you are now compared to where you were just a couple of years ago. They may have been eventful, scary even, but without the deconstruction and challenges you've been through you'd be less equipped to deal with the good things that are heading your way. Knowing your own mind, what gift!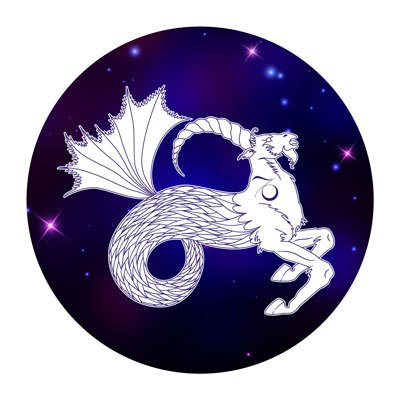 With some big energy around you it's easy to see why other may be tip-toeing about; not being as open as they usually are in case the wrath of Pluto and Saturn is set upon them! Mind you, anyone who really knows you will know it's all bluster and once you've vented you'll be back to your usually self. Is that good enough, asking for a friend.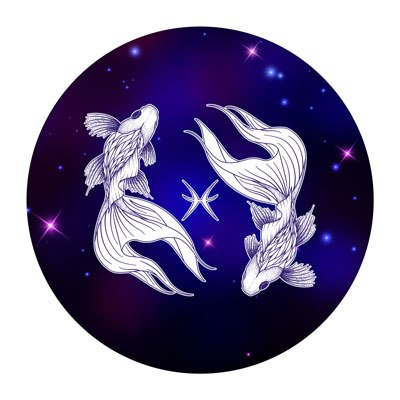 You may present as being a bit confused by it all, not sure what's happening with work, home or whatever but between you and me Pisces; it's all a game. You're hedging your bets, playing the 'not sure' thing for all its might and I have to say you play it well. Buying yourself time is the prize, time to consider if he or she gets to call on you, which job you take or what colour the front room curtains will be. Well played.
To enquire about private readings with David, please visit his website: www.davidwells.co.uk or contact him through his Facebook page, David Wells Spirited @DavidWellsConnect.
NETFLIX, Dressing gown & CHILL!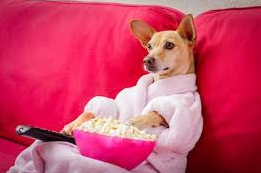 Top 3 Movie Pick
The Matrix (or all 3 to get the full experience) with Keanu Reeves

*The Golden Compass with Nicole Kidman and Daniel Craig

*The Green Lantern with Ryan Reynolds
*2 & 3 are kids movies but contain great spiritual/ meaningful insight for all
Netflix Pix:
The OA – stick with it. A great series. There are 2 seasons now, but watch the first one to understand the second one.

Line of Duty – A pommy police 'whodunit'.

Grace & Frankie – Very funny. 2 older ladies surviving after hubbies leave them for each other!
Stan Pix:
Supernatural – get's into the nitty gritty by season 3.

Steven Universe – kids cartoon where all the characters are crystals (my Emmett loves it).

Ru Paul's Drag Race – My go-to 'cheer me up' series. Misfits with the best frocks and make-up. Love it!
Head to www.imdb.com and type in the name of the movies/series for trailers.
UPCOMING EVENTS
For more information click the events below
Friday 26th July - Sunday 28th July 2019
Wednesday 14th August 2019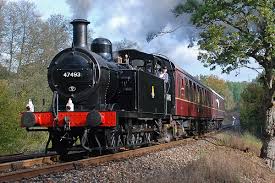 We hope you enjoyed this new format to the newsletter. If you want me to include something in the newsletter, please send in a request to donna@donnawignall.com


After the Messages from Heaven Show at Pearsall on the 14th June, hubby and I are heading back to the UK to spend some time with our beloved mothers.
I'm looking forward to going on a steam train, visiting castles and eating proper chips. I'm also heading down to London to spend time with the lovely

Mr David Wells

. We will be heading over to the

Tarot Fest in Switzerland

where he is the guest speaker.


If you're not on my Facebook – why not? I'll be posting some pictures from my trip for anyone who wants to see.


So until next month, rug up, eat well, stay calm and get your dressing gown on!