A FANTASTIC  Workshop for 2021.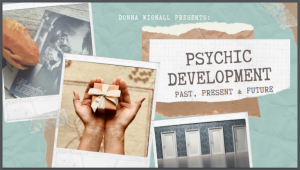 Psychic Development – Past, Present & Future.
This workshop offers you amazing insight to the true magic of you and all you are.  You're so much more than a pretty face!
Using tips and techniques in this interactive workshop,
you will be presented with the opportunity to learn
from the past, live fully in the present, and manifest
your future!
Tea, Coffee, and morning tea provided.
BYO lunch
Please fill out the form below to register your interest in this workshop.
Social Share