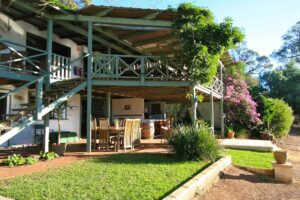 We are very excited to announce that we have finalised the dates for the 2021 Mediumship Development Retreat.
This retreat is suited to anyone who has completed the Beginner's Mediumship Development/Upskilling Workshop, Retreat or is a practicing Medium.
The only prerequisite we ask is that you have been actively practicing your Mediumship to attend, and since the retreat isn't until November 2021 that will give you all plenty of time to practice should you wish to attend. 😊
Time to take your mediumship to a higher level.
This retreat is jam-packed with NEW workshops, designed to advance your ability.
You will not be the same Medium at the end of this retreat.
Are you ready to push your boundaries?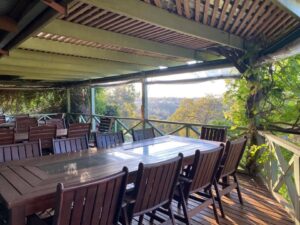 The venue is the fabulous Moondyne Convention Centre in the Chittering Valley.
The weekend will enable you to engage in workshops that provide a great grounding for further growth and as long as you are prepared to 'give it a go', YOU WILL WOW YOURSELF.
Payment options are:

Option 1 – Payment in Full $836 (including GST)
Option 2 – Deposit of $110 (including GST) followed by 2 x payments of $363 (including GST) – the links for the $363 installments will be emailed to you.
Your place on the retreat is secured when we receive either your payment in full or the $110 deposit.
$110 Deposit 
Your payment is inclusive of 2 nights accommodation (Friday & Saturday Night), all meals including morning & afternoon tea, and all the workshops from Friday night until Sunday afternoon.
*TERMS & CONDITIONS:
Please note that upon making a reservation on the Advanced Mediumship Development March 2021, you are accepting all "Terms and Conditions".
Booking policy
To secure your booking for our weekend retreat, a non-refundable deposit of $100 is required.
The balance is payable in full on or before Friday the 29th of October 2021 via direct bank deposit and is refundable as per cancellation policy, up to 14 days prior to the retreat (less the deposit of $110).
Thereafter it is non-refundable (except in extreme circumstances – death in the family, hospitalization of a loved one, or severe contagious illness)
No refund for early departures from the retreat.
An age restriction of 18 years and over applies to all guests of the Retreat.
COVID Policy
For everyone's safety, no one will be allowed on the retreat if they have been in contact with someone diagnosed with Covid-19 or have returned from travel both interstate and overseas within the past fortnight.
If the Government places us all in lockdown, the retreat will be cancelled and full refunds will be issued.
Deposits and payments
All deposits ($110) to be paid via Paypal and are non-refundable.  The deposit secures your place.
Retreat Cancellation Policy
In the event you cancel your attendance at a Retreat the following cancellation charges apply
More than 30 days notice prior to a retreat – You will forfeit your "non-refundable" deposit only
Between 21 – 30 days notice prior to a retreat,  you will forfeit 50% of the total price
Between 11 – 20 days notice prior to a retreat, you will forfeit 75% of the total price
Between 0 – 10 days notice prior to a retreat, you will forfeit 100% of the total price
Exceptions in extreme circumstances i.e. death in the family, hospitalization of a loved one or severe contagious illness.
Retreats with less than 10 students may be cancelled by Donna Wignall – A full refund will be issued to you
Cabin configurations
Twin-share accommodation.  3 rooms have 1 x king beds, 5 rooms have 1 queen bed + 1 single bed and 2 rooms have 2 king single beds.  All rooms have a shared bathroom.
Walking
The Moondyne Convention Centre is situated in the Avon Valley National Park.  If you wish to explore and go walking, please ensure you have appropriate footwear, etc.  We are not liable for any accidents you may incur.
Social media, computers, and mobile phones
As a part of the Retreat ethos, we ask our guests to detach from all social media and mobile phones during their stay and to also note that we have limited Wi-Fi/mobile reception in the valley.
We understand that unavoidably some guests do need to "touch base" with loved ones and work, but please make the most of your 'you' time.
Responsibility of valuables
We will not be held responsible for any breakage, loss, or theft of these personal items.
Liability Form
You will be required to sign a liability release form when you arrive at the retreat.
Privacy policy
We are committed to providing you with the highest levels of customer service, and this includes protecting your privacy. We, and any third-party providers who assist us only access the information we collect. Information will not be disclosed to any other party unless prior agreement is sought from you. Please let us know if you do not wish photos of you to be used.  What happens on the retreat stays on the retreat!!
*All terms and conditions are subject to change without notice. Please feel free to email:  admin@donnawignall.com should you have any further queries.
Social Share