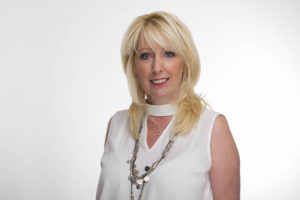 I was born in Blackpool, Lancashire in the UK and the oldest of 5 children. As a child I was curious about everything and constantly asking questions about God, religion, ghosts, ET's, conspiracies, where do people go when they die, why do they have to die, what's life all about and why did I always feel there were 'people' in my room at night?  I became the butt of ridicule when I shared my movie-like dreams/sagas to my family every morning.  They thought I was a bit 'weird' and different.
Nobody in the family was psychic or religious for that matter. I attended different church groups to satisfy my thirst for knowing and understanding, but ended up with more questions than answers.
The death of my much loved Grandma, Ivy, became the catalyst that catapulted me to explore 'Spiritualism'. In order to connect with my Grandma, I visited a Clairvoyant who informed me that I had this 'Clairvoyant ability' and was going to help lots of people. What the ….? I just wanted to hear from my Grandma! So, curiosity ignited, I attended Spiritual Development Group at the local Spiritualist church. It was as though the switch had been turned back on. I was able to almost instantly deliver accurate messages, discuss philosophy I hadn't specifically studied and channel the most beautiful healing energies. Being able to contact the Spirit World afforded me pure unaltered knowledge and wisdom 'downloaded' direct from Spirit, rather than receiving knowledge via books. There was no internet.
Since immigrating to Australia in 1999, I have been teaching people how to unlock their own Spiritual and intuitive potential, delivering addresses, conducting workshops and publicly demonstrating Mediumship/Clairvoyance. My down-to-earth yet compassionate and humorous demonstrations inherited me the title 'The Comedian Medium', (or The Comedium by my husband).
I have been running my regular monthly Psychic Shows in Perth's Northern suburbs, for over 15 years now. Open to everyone in the community these Psychic Shows in Quinns-Mindarie and Carramar (and various 'pop-up' locations), are entertaining, fun and heart-warming. It's a great opportunity to witness professional Mediumship live and in action. We also have a charity raffle that goes to whomever is chosen on the night from the nominees. I refer to this as the 'Community Spirit' in action.
As well as Ghost walks, Charity Evenings and Workshops dotted here and there, I have had the absolute pleasure of creating my Chittering Weekend retreats, Bali Retreats (accompanied by the famous Author, David Wells,  formerly of UK TV's Most Haunted) and have many new and exciting things coming up. Check out the 'What's On' tab and latest news for more details.