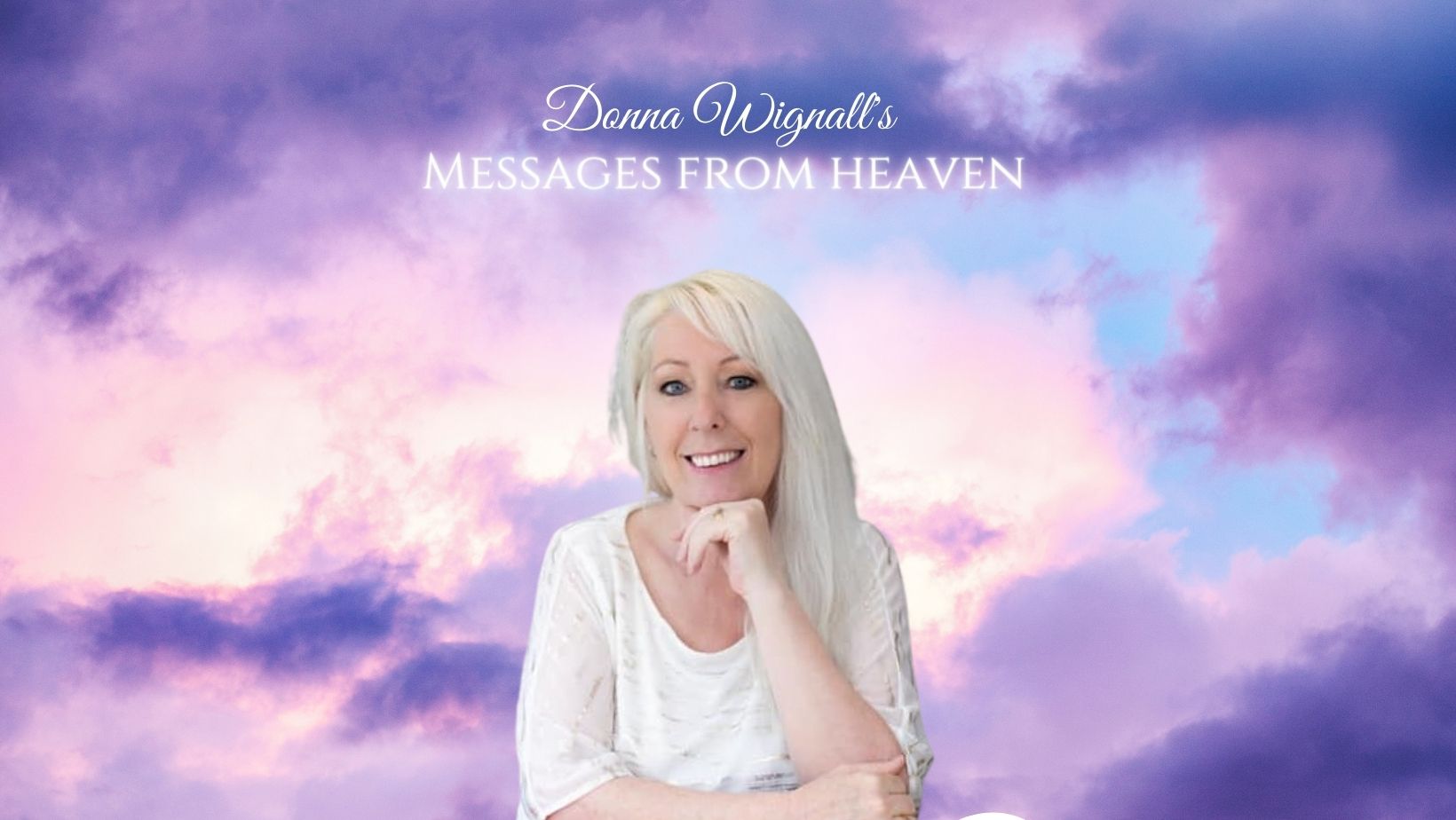 It's winter here in Perth ... and it's been a bit chilly. I have discovered the 'Oodie' though, which is helping massively. Not a great look, but comfort and warmth are priorities as you get older. Lol!!


After many requests, I am excited to announce, I will be heading to Rockingham, Mandurah and Bunbury with my Messages From Heaven Show. Yay :)


For those of you who have been to my shows, you know how much I love reconnecting you with your loved ones in the Spirit world through evidential information such as names, dates, conditions of passing, reference to current events in your life, and so much more. Absolute joy, comfort, healing, closure, and the knowledge of continued love are some of the benefits of receiving a message.


If you have never been to a show yet, (why not?) then come on down. Whether you receive a message or not, you feel the love and joy in the room, and you may hear something in somebody else's message which is just what you needed to hear - a confirmation of sorts.
Click here for Rockingham Tickets: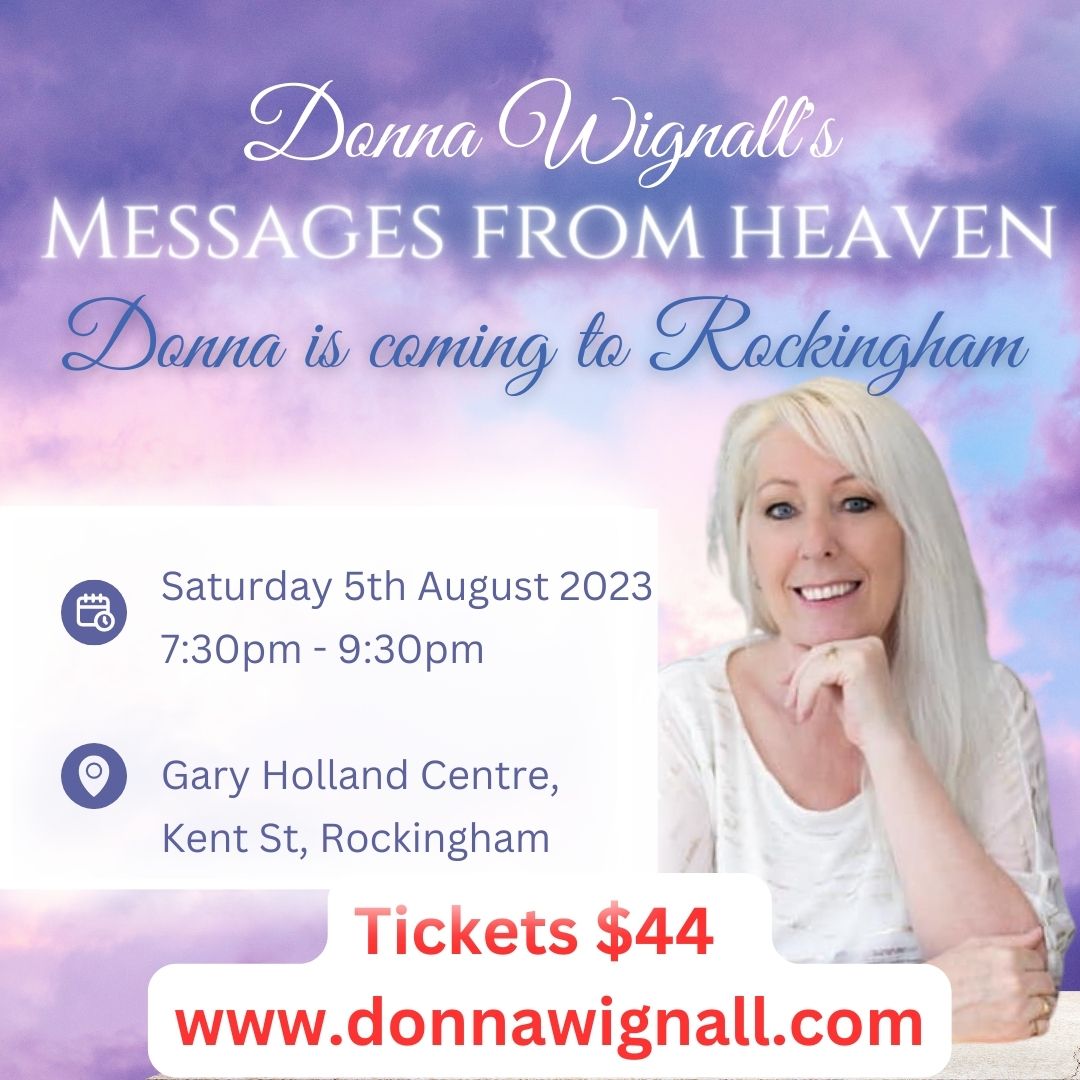 Click here for Mandurah tickets: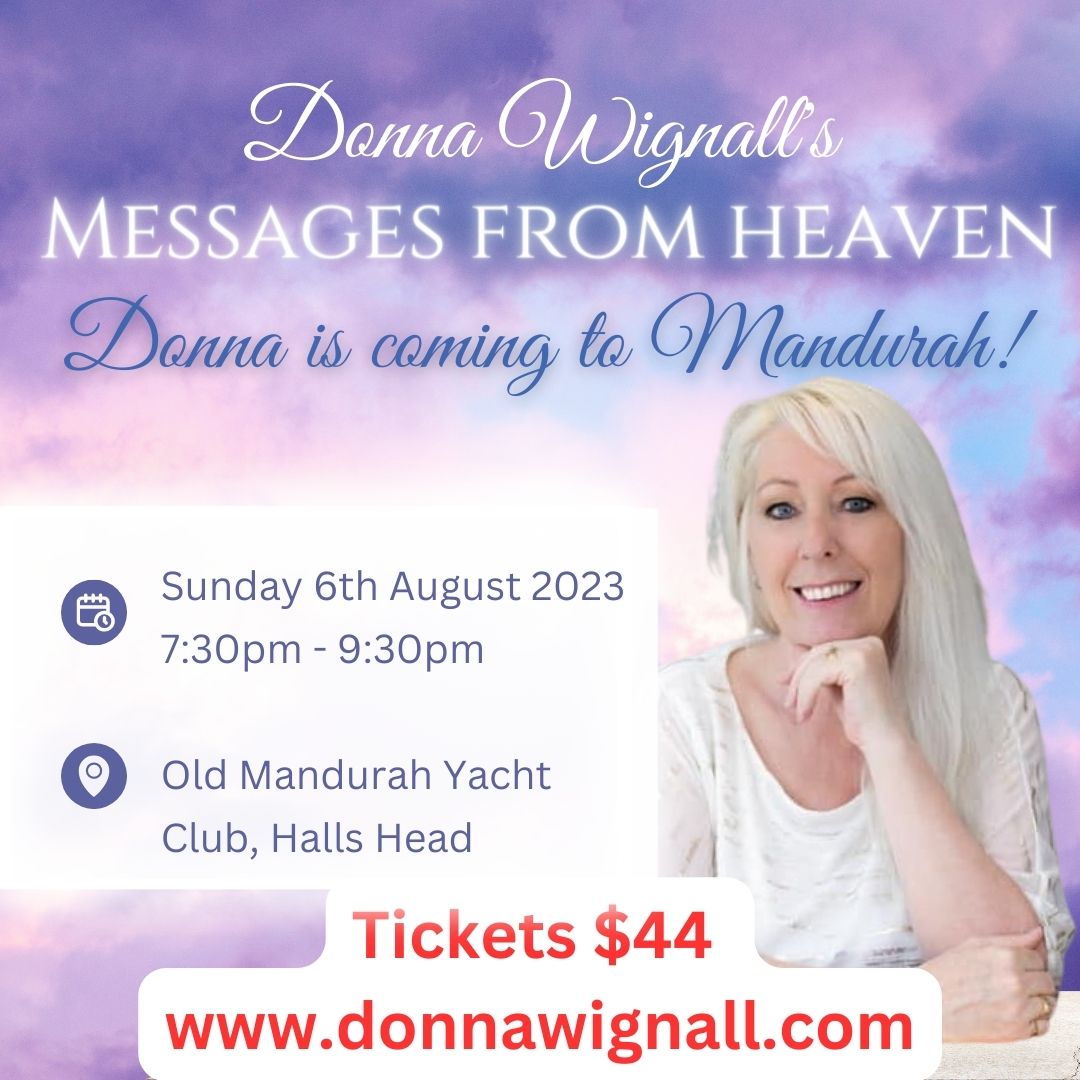 Click here for Bunbury Tickets: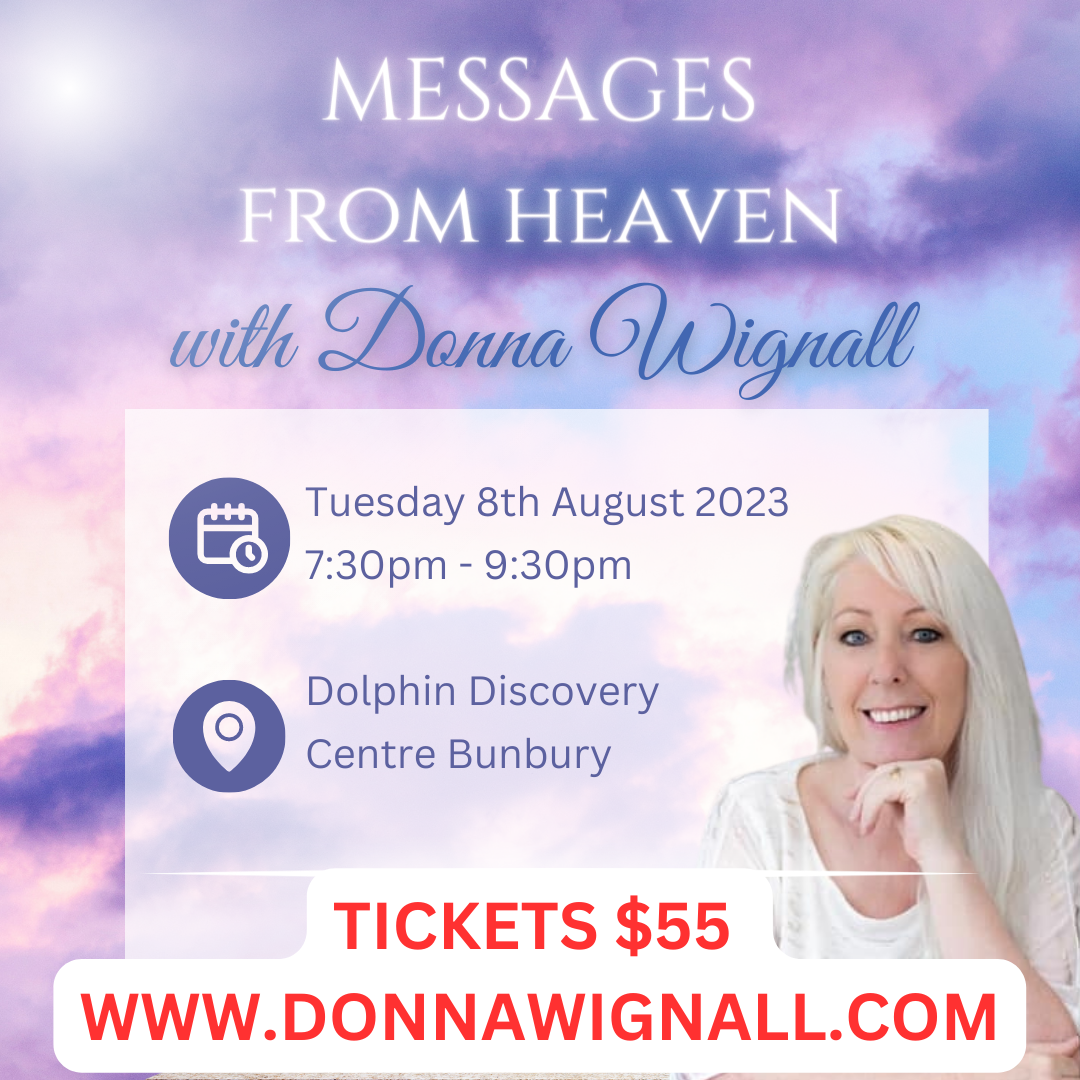 WORKSHOP - Beginners Tarot Level 1
Saturday 9th September 2023
For the last time in 2023, I will be hosting the Beginners Tarot Level 1 workshop. This workshop is absolute beginners, and I have an EASY PEASY method to teach you tarot, so you don't need to know anything about Tarot prior to the course.


We will only be using The New Mythic Tarot (or the Mythic Tarot if you have them), by Juliet Sharman-Burke and Liz Greene. The stories make learning easy.


You can purchase your pack online from any bookstore or even Catch of the Day (just make sure you get the pack as pictured below) or you can collect a pack from me on the day of the workshop (just bring $50 cash on the day for the pack). If you already have The Mythic Tarot, please feel free to bring them along.
Monthly Psychic Nights at Quinns-Mindarie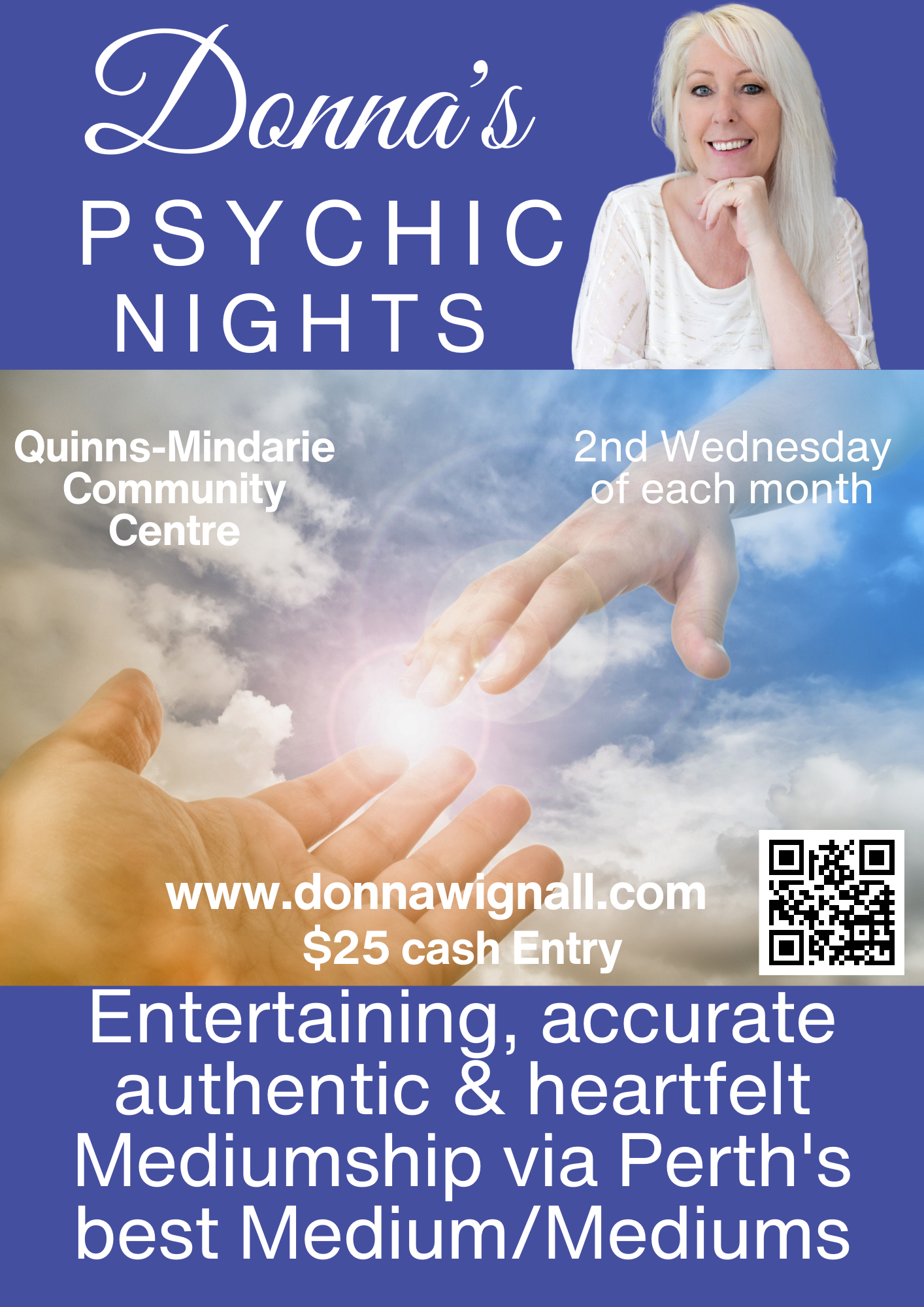 My Monthly Psychic nights are lots of fun. As well as an evening of jam-packed messages, delivered by myself and another psychic, usually Lisa or Nicola. We also have a charity raffle - where you pay for a $1 raffle ticket then you can nominate someone to receive all the money collected in the raffle.
Plus, there is my funky teapot, filled with various cards. You put your hand in and pick a card with a message on it.


The venue address is: Quinns-Mindarie Community Centre, 2 Quinns Rd, Mindarie
Time: Doors open at 7 pm for a 7.30 pm start, 9.30 pm finish.
Ticket Price: $25 cash entry only
These nights take place every 2nd Wednesday of each month. Like my other show, it is an 18+ event. No pre-ticket sales for this show, just turn up. I suggest you get there when the doors open at 7 pm as we do get packed out.
Please note, there is no show in AUGUST

.
Dates left for 2023: 13th September, 11th October, 8th November & 13th December.
I look forward to seeing you at a show, reading or workshop.
Remember you can catch my latest goings on via socials, but if you need to get in touch, please do so via email:
admin@donnawignall.com

- NOT the socials!


Luv
Donna