I hope you and your family are managing to stay safe during this awful pandemic. Western Australia seems to be the best place to be on Earth at the moment. I feel very fortunate.


There is always something positive that comes out of a negative. Consider how we all took certain things for granted, family, travel, loo roll, to name but a few. How much more do those things mean to us now?


Also, it is wonderful that many of us have been able to re-set or re-boot. Now, bosses have had to reconsider the 'working from home' scenario, which will prove to be so beneficial for some families. Although some people lost their jobs, they have gained an opportunity to learn or change their career. The trick is to realise you can only control your reaction to what lesson is placed in front of you. Choose to swim, not sink.


As you can imagine, due to my 'pause' with work, my reading list has extended. Thank you all for your patience. We regularly update the website on the 'Readings' page with the date of where we are up to on the waitlist. Check out that date and if you placed your name on the list before that date, please email admin@donnawignall.com with the date you joined the waitlist. If you joined the waitlist after that date, you are still on it. Please check before you email.


Thoughts and prayers go to all those who have lost their lives or the life of a family member, whether from COVID or not. I think the worse thing about this whole pandemic is that people have passed away on their own or families have not been able to attend the final farewell. If this is you, remember, your loved ones know what has happened from their higher vantage point now, and they wouldn't want you to feel bad. They would want you to remember the good times, their funny antics, and personality. Let your memories be the absolute best, that is their legacy and gift to you.


Let's stay positive and look forward to the time when we are free to come and go safely again.


Luckily, winter is now coming to an end for us here in Australia. I for one can't wait for the warmer weather - I really dislike the cold!


I hope you enjoy this newsletter. Any feedback is gratefully received. If you would like anything else included, please let us know.


MY WYSIWYG TAROT IS HERE!!!!
At long last! My WYSIWYG (What You See Is What You Get) Tarot is now available. Two years in the making, prompted by a big kick up the butt after attending a Tarot Conference in Switzerland last year.


Whether you are brand new to Tarot, a regular user or an expert, WYSIWYG Tarot is easy, fun and instantly usable by all, with the assistance of the beautiful full-colour guidebook in 3 easy steps - DEAL - MATCH - READ.
WYSIWYG Tarot is a fantastic divination tool for guidance, insight and prediction, which works equally well if you are performing a reading for yourself or others. Each WYSIWYG Tarot set contains 20 extra thick, gold-edged cards. Each card contains half an image of 4 different cards. These images, when matched with the other side of the image, becomes your reading.

The cards choose you!


Click the link below for more information or to order you pack today. There is no other Tarot Deck like this IN THE WORLD.
IMPORTANT DATES TO REMEMBER
Monthly Psychic Nights Quinns-Mindarie & The Northside Hub @ Wangara
Monthly Psychic Nights have resumed:
Quinns-Mindarie Community Centre,
2 Quinns Rd, Mindarie, 7.30 - 9.30pm - $25 cash entry. Every 2nd Wednesday of each month.
Dates left: 9th Sept, 14th Oct, 11th Nov
The Northside Hub, 7 Finlay Place, Wangara. Due to limited space and Phase 4 restrictions, we have to ticket this event. This bumps the price up to $30 entry, but at least you know you have secured a seat. Tickets are available from the links on the website or Facebook page., First Thursday of each month.
Dates left 3rd Sept, 1st Oct, 5th Nov
WORKSHOPS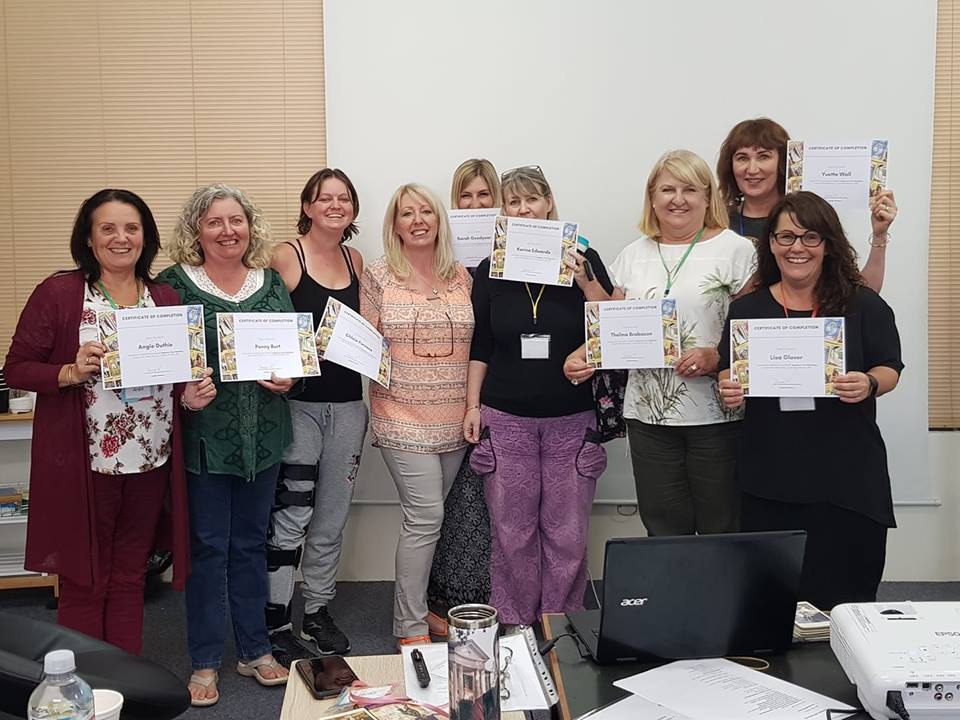 Saturday 19th September 2020
Having mediumship ability is one thing, but you know the saying – 'It ain't what you do it's the way you do it'? Well, this workshop is filled with exercises to evolve your mediumship skills to new heights.
Are you ready to learn brand new techniques that will enable you to gain more accuracy and 'wows' with your mediumship? In this safe, non-competitive environment, you will also learn about mediumship etiquette, how to embrace your own style, and how to professionally deliver the information you receive from the spirit world.
If you want to be a professional, learn from a professional. Join me, Donna Wignall, on this wonderful workshop, designed to help you take your mediumship to a higher level.
Tickets available on website or Facebook page.
RETREATS 2020
Friday 23rd-Sunday 25th October
Pre-requisite: Donna's Beginners Tarot Workshop or existing knowledge/use of Tarot.
For people already versed in Tarot, extend your understanding on this wonderful weekend retreat where we delve deeper into the world of Tarot. Learn new and unique spreads, enjoy games, explore other decks and sooooo much more. BYO cards and BYO Tarot themed fancy dress for Saturday Night!
EARLY BIRD DISCOUNT AVAILABLE UNTIL 28TH AUGUST 2020
**Click this link to secure your spot**
A $100 deposit is required to book your spot and different payment options are available***
Let's Play 'Who Do You Think You Are ...?'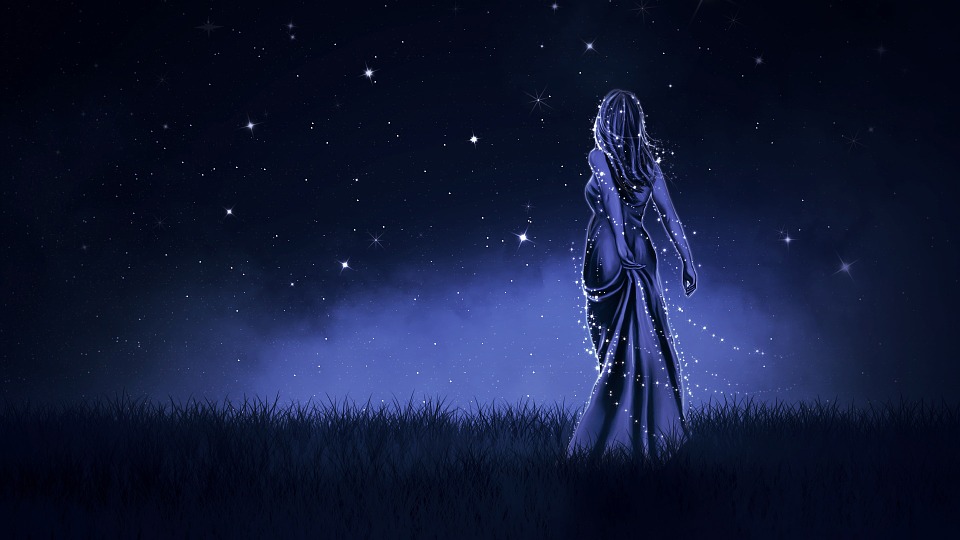 If you would like to discover another aspect of your self - I 'borrowed' this from Facebook to get you to play along.


To figure out 'your number', add your birth numbers – for example – 11/12/2013 is 1+1+1+2+2+0+1+3=11 (if you get an answer with double digits, repeat the process) 1+1=2 (That is your number) Keep adding until you get a single-digit number.


The first number is the number of Creation. It is believed, that those who are born under its influence make great Witches as they have the power to assert their will to this realm. And you guys have a strong will. However, you should not try to manipulate and control those around you.
Your Magical Profession: Manifestation & Courage


You are very sensitive to the energies around you. Thus, as you grew up you've learned to feel and sense what others do, and this is why you became so compassionate. Your magical gift is in your heart and your third eye as you constantly sense the energy currents around you. You should use them to relieve the pain of others, but also to quickly restore your energy by grounding yourself and by coming in contact with nature.
Your Magical Profession: Dreams & Intuition


Number 3 – The Triple Moon
This number embodies the three phases of the moon. This is why Witches believe that you are an 'instrument' of the 'triple God and/or triple Goddess. Therefore, within you lie the forces of creation and destruction. The old rule, "be careful what you wish for," applies to you, since your magical gift is that your thoughts and desires can quickly become reality.
Your Magical Profession: Creation & destruction


Number 4 – The Elementalist
The number 4 correlates to the 4 elements of the Earth: Fire, Water, Air and Earth. Your essence is in balance with the four elements of the earth and this is why you are very rational with a strong mind. As you constantly draw energy from the Elements. It is very difficult for anyone to put a curse on you. Since Fire, Water, Air and Earth create a magical force field around you, you deflect negativity.
Your Magical Profession: Elemental Magic


Number 5 – The Spiritualist
As number 4 symbolises the four elements of Nature (Fire, Air, Water and Earth), the number 5 symbolises the fifth element: Spirit (Aether in ancient Greek Magic). Those born under its influence are in contact with the spirit realm and can easily conjure powers from Beyond. This is why they make perfect spiritualists as they are ruled by the fifth element – the Spirit!
Your Magical Profession: Contacting Spirits & Ancestral Magic


Number 6 – The Solar Apprentice
Number 6 symbolises the sun and all that comes from our Source of Light. Therefore, you have a strong energy flow inside. Your magical gift comes from the Sun. Hence, it embodies all the blessings of life and their power. You are a healer and a leader. But with great power, comes great responsibility. Learn how to use your magnificent power in the most ethical way.
Your Magical Profession: Ritual Magic, all spellcasting & Healing


Number 7 – The Lunar Apprentice
Number 7 symbolises the Moon and all the magic that comes from the Great Lady of the Night. Your magical gift is pure, untamed magic of the Moon. It feels very weird for you to follow ritual magic, as you instinctively know what to do. And usually you don't do the same thing twice. You improvise due to your highly active intuition. Moreover, another magical gift of yours is to dream prophetic dreams. If you interpret them correctly and trust them you can achieve miracles!
Your Magical Profession: Visions & Prophetic Dreams


Number 8 – The Traditional Witch
This number is considered one of the most magical. Number 8 corresponds to the 8 Sabbats of Witches, the 8 corners of the World. If your Birthday turns out to 8, then you have a great magical power running through you, yet it will be further activated only if you manage to attune and celebrate the Sabbats. You have a very accurate inner compass, and this is why you can tell right from wrong.
Your Magical Profession: Energy Manipulation & Alchemy.


The last number symbolises the union of all the above. It is the gate from which everything ends, and everything begins again. This is why you see things like no other. Your magic gift is your artistic and creative nature and that you often see situations in a very interesting perspective. This is why you can heal. As the number corresponds to death and rebirth, you have a natural skill to sense ghosts and spirits around but if you learn to use this ability you can even transcend the world like all Shamans do.
Your Magical Profession: Astral Projection & Totem Magic


Sun Sign Principles
I wanted to do something a little different this time with astrology, so here it is.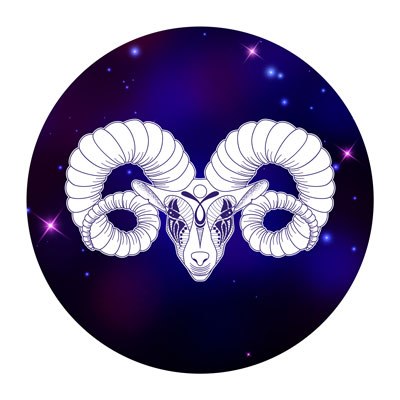 Temptation's Power: You Are Not (Confidence)
Primary Power: Motivation to Act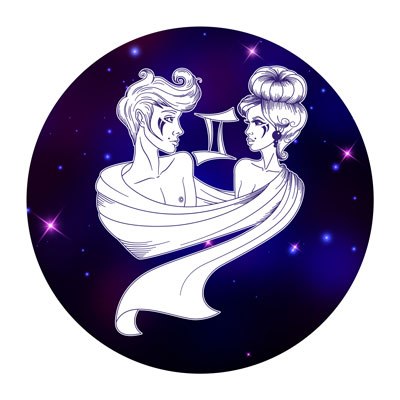 Gemini Principal: I Think
Temptation's Power: You Over Think (Failure to decide)
Primary Power: Duality and Communication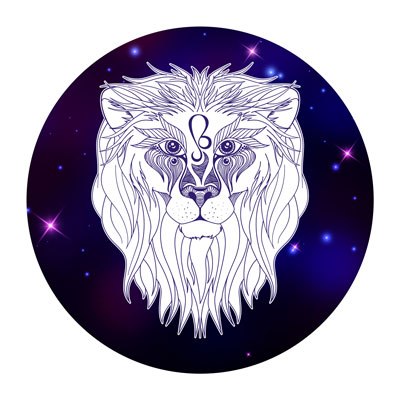 Temptation's Power: You will not (succeed)
Primary Power: Desires and Recognition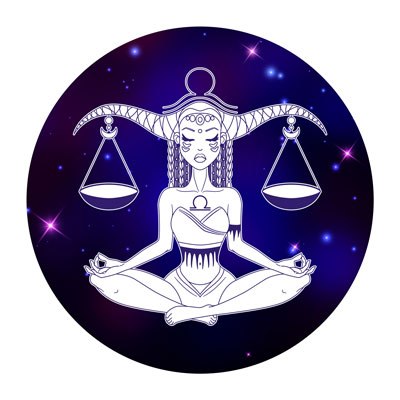 Libra Principal: I Balance
Temptation's Power: Loss of Control
Primary Power: Relating to Others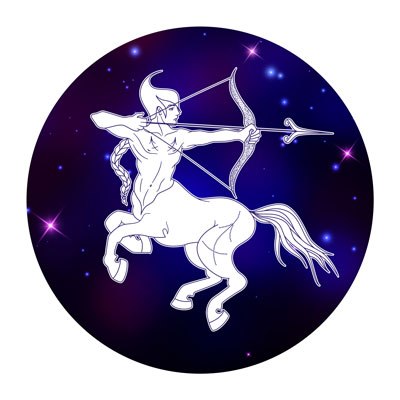 Sagittarius Principal: I Aspire
Temptation's Power: Failure to Achieve
Primary Power: A Broad and Idealistic Outlook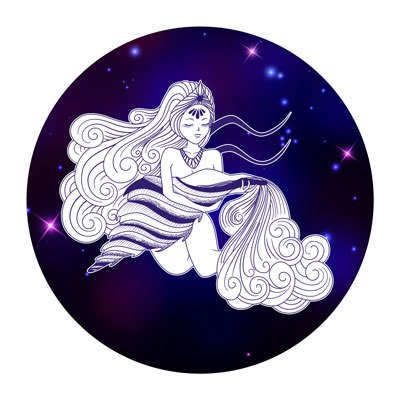 Aquarius Principal: I Know
Temptation's Power: Doing
Primary Power: Human Understanding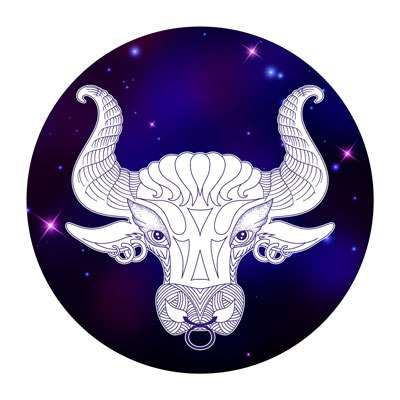 Taurus Principal: I Have.
Temptation's Power: You Won't Have (Fear of...)
Primary Power: Practical and Preserving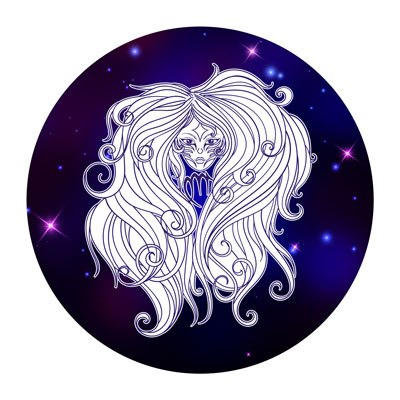 Virgo Principle: I Analyse
Temptation's Power: What if? (Over analysing)
Primary Power: Attention to Detail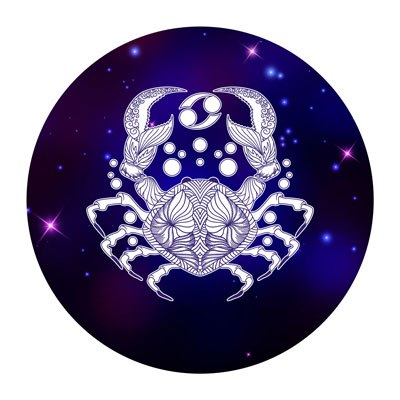 Temptation's Power: Extreme Emotional Reaction
Primary Power: Emotions and Nurturing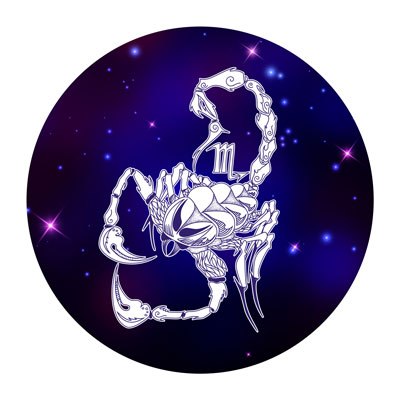 Scorpio Principal: I Desire
Temptation's Power: Overindulgence
Primary Power: Intensity and Forceful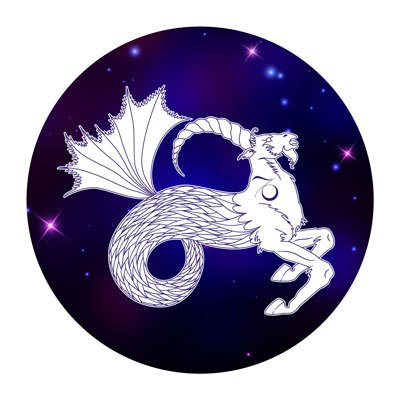 Capricorn Principal: I Use
Temptation's Power: Work over Relationships
Primary Power: Realism and Responsibility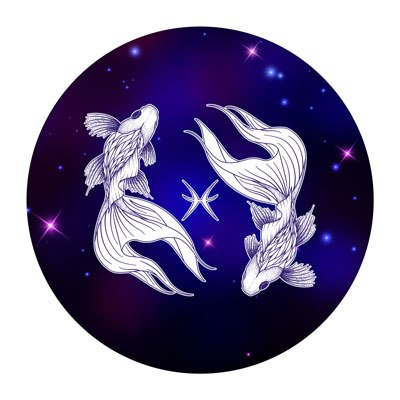 Pisces Principal: I Believe
Temptation's Power: Realistic Goals
Primary Power: Spiritual and Sensitive
To access the best and most down-to-earth astrology on the planet as well as some other amazing information, I highly recommend my pal, David Wells.
NETFLIX, Dressing gown & CHILL!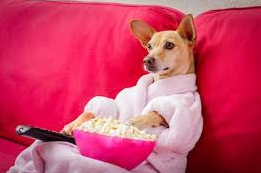 Most of you would have seen AFTERLIFE starring and written by

Ricky Gervais

. It is both beautiful and sad at the same time but gives you a perspective and insight into grief and how people deal with it. AFTERLIFE

2

is now available. Make sure you watch it.


WIGOMETER RATING: 10/10
A family of former child heroes, now grown apart, must reunite to continue to protect the world.
WIGOMETER RATING: a very solid 10/10!
My next newsletter will be coming out in November/December. If you need to get in touch, please do so via email:

admin@donnawignall.com

- NOT the socials!


If you're not on my Facebook – why not? I post all my events and some pretty funny and inspirational photos from time to time. You are missing out so 'Friend/like/follow'
Instagram
@DonnaWignallPsychic
Until next time, enjoy the warm change in weather and

GET EXCITED

for what's to come, stay safe, connect with each other, and don't forget to

TAKE CARE OF #1!