I hope this newsletter finds you well.


As requested by quite a few folks, I am following up my previous newsletter with a run down of upcoming events for this month. It is going to be a busy one!


MESSAGES FROM HEAVEN @ Crown Casino & Hamersley Community Centre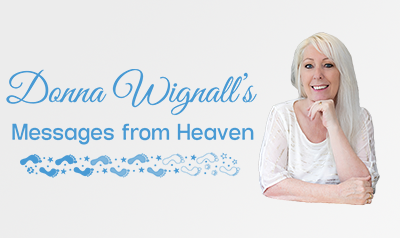 I am excited to be asked back to host my Messages from Heaven show at Chakra Angel's Psychic and Wellness Fair, taking place at the Crown Casino on Saturday 6th, and Sunday 7th of May. My shows will be on at 1 pm - 2.30 pm, both days.


The direct link for tickets to my shows are:


I will be hanging around after these shows at the Casino if anyone would like a chat.


If you can't make the Casino, I will be returning to Hamersley on Friday 26th May. This show sold out last time, so make sure you secure your tickets nice and early to avoid disappointment. The show commences at 7.30 pm and concludes at 9.30 pm.


WORKSHOP - Psychic Development:
Past, Present & Future
Saturday 20th May, 2023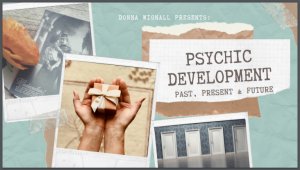 I am happy to resume my workshops this month, kicking off with Psychic Development - Past, Present & Future.


This workshop is an excellent place to start your awareness of your own psychic abilities, with great tips, techniques and hacks. What you learn in this workshop, can be used in your life immediately, to help you make the right choices and decisions, which will prevent lots of 'going around in circles'. This is also a great workshop if you are wanting to venture into Mediumship.


Please note, this workshop is different from the Mediumship one. The difference is, the Mediumship workshops are focused on getting in touch with guides and loved ones in the spirit world, whereas Psychic Development is more about developing your intuition, psychic and predictive abilities using your senses and tools such as pendulums, crystals, cards, etc.


My workshops have gained a lot of popularity and as a result, I am dedicating a couple of months to fulfilling the current waitlist. Due to house renovations, I will be hosting the workshops at the Phil Renkin Community Centre in Two Rocks.


Once registered, Holly will be in touch with a payment link. :)


Monthly Psychic Nights at Quinns Mindarie
My Monthly Psychic nights are lots of fun. As well as an evening of jam-packed messages, delivered by myself and another psychic, usually Lisa or Nicola. We also have a charity raffle - where you pay for a $1 raffle ticket then you can nominate someone to receive all the money collected in the raffle.
Plus, there is my funky teapot, filled with various cards. You put your hand in and pick a card with a message on it.


The venue address is: Quinns Mindarie Community Centre, 2 Quinns Rd, Mindarie
Time: Doors open at 7 pm for a 7.30 pm start, 9.30 pm finish.
Ticket Price: $25 cash entry only
These nights take place every 2nd Wednesday of each month. Like my other show, it is an 18+ event. No pre-ticket sales for this show, just turn up. I suggest you get there when the doors open at 7 pm as we do get packed out.
Dates left: 14th June, 12th July, 13th September, 11th October, 8th November & 13th December.
That was a quick catch-up. Remember you can catch my latest goings on via the socials, but if you need to get in touch, please do so via email:
admin@donnawignall.com

- NOT the socials!
Instagram
DonnaWignallPsychic