Yay ... it's nearly CHRISTMAS!
I don't know if it's cause I'm getting older, but it seems Christmas comes around quicker each year! I'm not complaining ... I looooovvvvveeeeee Christmas. Made even more special due to my Grandma, Ivy having her birthday on Christmas Eve, and my beautiful daughter, Holly, being born on the 23rd. Hence the name, Holly. Also, there is a Christmas carol about the Holly and the Ivy.


Like most of you, I've had a really busy year with work and have been getting used to the country life since our 'Tree Change' last year. I've never been a gardener, but I'm certainly getting the hang of it and loving it. We have also been renovating our house and got a puppy, Freddy ... so yeah, it's been busy.


As you know, I was going to stop doing one-on-one readings, and stopped the waitlist in January 2021. I am happy to announce, I have worked through the waitlist and decided to continue readings in 2023. The added bonus - No 2-year waitlist. Yay.


2023 will be busy with my one-woman show - Messages from Heaven. You can find out when and where in the details below.


I will also continue my monthly Psychic Shows at Quinns Mindarie, where I am joined by a guest medium.


My workshops now take place at my home, so spaces are limited to only 14 people. First come, first served! As always, if you have any suggestions for workshops, please get in touch.


On top of all that, I am a guest speaker at WA's first-ever Tarot Conference on Saturday 18th March in Fremantle, and Chakra Angel will be hosting me at the Crown Casino on 6th and 7th May for a Messages from Heaven Matinee.


So you're up to date with my latest news.


Enjoy the newsletter. <3>
3>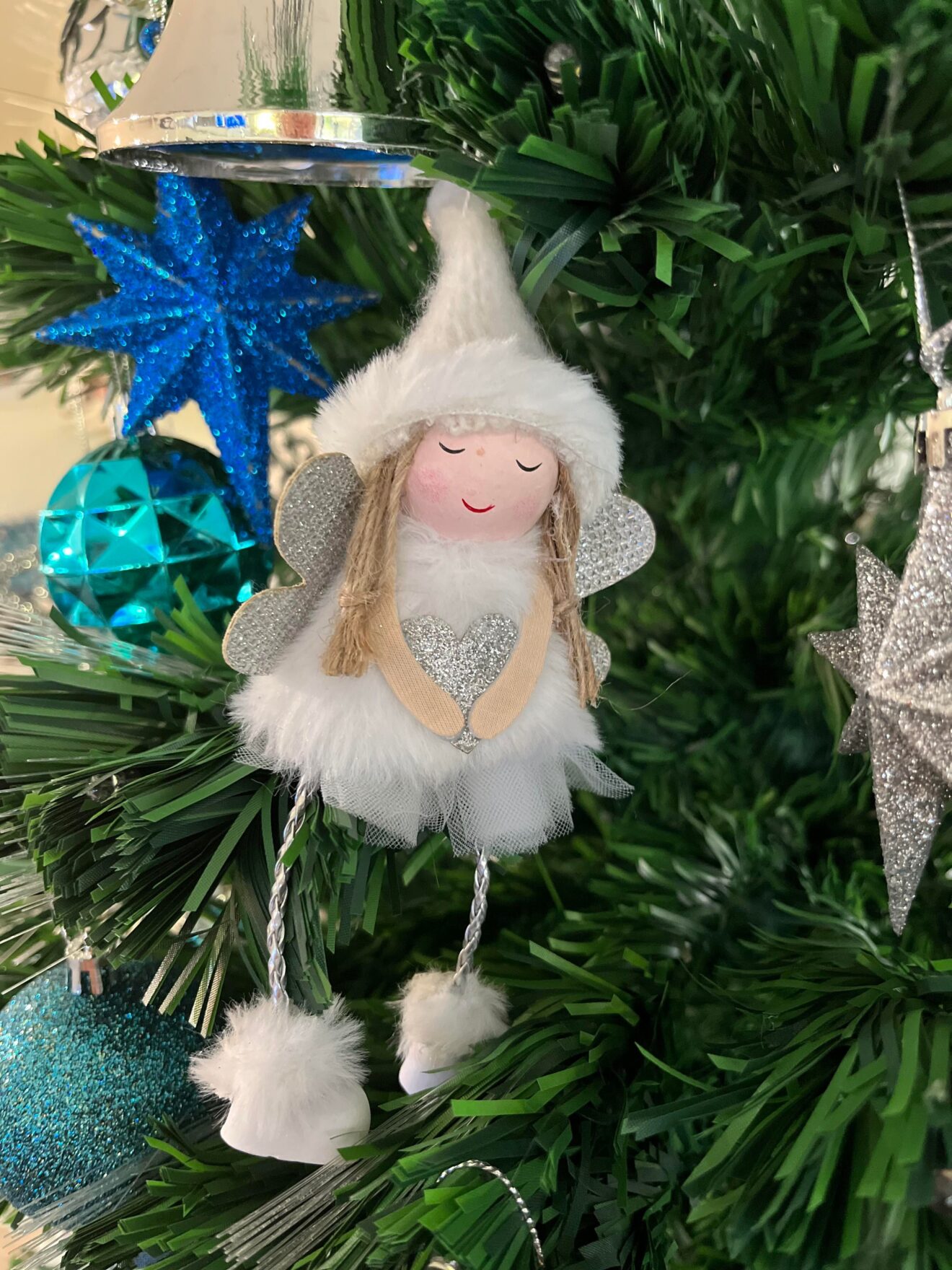 A Christmas Gift Guide by Zodiac Signs – What's Hot and Not!
A Wild Experience – Red Balloon voucher, city tour or Groupon/Scoopon for a mystery city stay.
Bold Accessories – Add something fun and vibrant to their wardrobe like a hat, necklace, or pair of fun socks.
Useful Tools – Things that will help with their various hobbies or interests.
Tickets to a 3 Hour Play or Opera.
Dinner – Treat your Taurus to a night out for Dinner at their favourite restaurant.
Indulgent Treats – Chocolate, wine, or anything else that they do not normally treat themselves to.
Lifestyle items – A new painting for their living room, ornament or a gift card to their favourite home store.
Ugly Stuff, a Surprise Trip.
A Notebook or Book – Find a book or notebook that screams loving Gemini and personalize it for them. They'll love it.
Lessons – Get them a gift card or subscription to a class – specifically for new skills like dancing, painting, or photography.
Technology – headphones, expansion pack for favourite game, Bluetooth diffuser.
The Same Gift as Last Year.
D.I.Y. Gifts – a candle or a scarf or treats/preserves.
Homewares – Tying into the D.I.Y. element – a Bunnings voucher!
A Photo Book or Personalised Calendar.
Quality Time – Board games, movie/show tickets.
Luxury/Beauty Products – Anything from a moisturizing face mask to a makeup, fancy bottle of wine or luxury teas/coffees.
Crystals – Buy them a crystal or two that represents what you wish for them (wealth, love, etc.) or one that is just really, really pretty.
Ordinary household items, cheap 'tat'.
Games – Virgos love board games, video games, and role play games.
Tool or Specialised Item – Get them a tool that they would never buy themselves or something that will make their life easier while also aiding in their hobbies. If they collect figurines get them a shelf to display them on.
D.I.Y. – Virgos love personalized things because it shows that you pay attention to their likes and dislikes. Get them something edible or something they can hang on their wall.
Front Row Hypnotist Show Tickets.
Knick-knacks – Libras love unique decoration so find them a knick-knack for their house from the antique store or a print from a local artist. They will love it.
Music – They love music so speak to this with an iTunes gift card or tickets to a concert.
A Philosophical Trip – Get them something that inspires thought and change, a book on their favourite subject, tickets to a seminar/favourite speaker.
The Latest Trend/Choose Your Own Adventure Books.
Divination Tools/Tarot Cards – Scorpios have a love for the esoteric and mysterious side of life. Find something beautiful and mysterious for them to enjoy.
A Novel – Get them something that they can dive into and read for hours. Lean into their area of interest and find something educational or completely escapist.
Something Spicy – Whether it's for a jokey gift or some serious play (eg Bras & Things gift card), or Escape Room Gift card.
Anything sentimental/Palm Reading.
A travel voucher, concert tickets in another city or a weekend away (via Groupon).
Books (eg dark secrets of history), cookery classes (Thai food, curry, etc), Sushi kit.
Imported Items – Bali statues, Peruvian chocolate, Brazilian coffee or an ethnic necklace.
An Act of Service – Get a Capricorn something they would never buy themselves but improves their well-being – cleaner for a day, healing or massage voucher.
A Special Night – Escape room gift card or box set of their favourite series.
Sweet Treats – Capricorns love snacks and will be delighted with chocolate-covered popcorn or sugary sweets.
Household tools – Irons, vacuums, etc.
Donate to a Charity of Their Choice under their name or 'buy a goat' donation.
Personalized Notebook – Either make a customized cover or find one that is aligned to what they like.
Travel Items – Either a neck pillow or a map of the world or a scratchy map of the world.
Exercise Classes/Gym membership.
Artistic Endeavours – Karaoke machine, an art/craft class or spiritual workshop voucher.
Playlist/CD/Itunes voucher or Bluetooth speaker or headphones.
Divination Tools - Tarot deck, crystals, pendulum.
Ultimately ….. It's the thought that counts
It doesn't matter how much money you have to spend, your friends/family will appreciate anything that you choose for them because it came from you.
WYSIWYG Tarot & Charms
What You See Is What You Get
My WYSIWYG (What You See Is What You Get) Tarot and Cards are a fantastic addition to your toolbox and/or collection. Fantastic gifts too. The WYSIWYG Tarot Cards allow you access to a reading whenever you feel you need it. You don't need to know the cards, you just deal them out, match the images and read the description of the matched image, in the guidebook. It is like having a reading from me!!!
The WYSIWYG charms are more like a guidance, message or advice, from your own intuition. The QR codes on the front and inside of the tin offer a guidebook and layout guides, but ultimately your intuition should give you the information you need. The charms are also a great tool to practice giving messages. The WYSIWYG Tarot charms are a great version of Tarot. Great for mobility (won't tear like cards). The charms can also add another layer to your card readings by adding them on top of the cards in the layout then applying them to the card. You'll enjoy them.
They are a fantastic gift for the person who has everything too. A gift of insight, prophecy and, sometimes confirmation/validation, just when you need it. Limited stock left. for WYSIWYG Tarot $60.50 (inc. GST) + P&P
My Tarot and Oracle Charms are also now available for $55 (inc. GST) + P&P.
You can order and collect them at my shows if you want to save on the postage. :)
Coming up in 2023 ...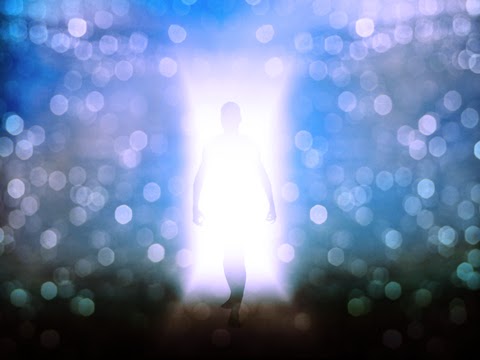 My last Psychic Night of 2022 will be this Wednesday (14th December) at Quinns-Mindarie Community Centre So please come and join myself, the wonderful Lisa Atley & Nicola Shearman for a great evening of live mediumship. My regular monthly Psychic Nights in Quinns-Mindarie will return on Wednesday 11th

JANUARY

, 2023, and will continue every 2nd Wednesday of the month.


Everyone is welcome to these wonderfully entertaining evenings where we bring through messages and connections from your loved ones in Spirit, delivered in a heartfelt, accurate and precise manner. Sometimes it's funny, sometimes your heart aches for the person receiving the message, but Spirit know what they are doing through us and we always manage to get the message across. This then yields comfort, connection or the closure that was needed. I love these nights.


I keep the cost at $25 so everyone can afford to attend if they need to.


Another beautiful event at these nights is our charity raffle. Prizes are donated - or I have bought them. Everyone who buys a ticket not only has a chance of winning a prize for themselves but also have an opportunity to nominate someone who is struggling in our local community, to win all the money generated in the raffle.
We have added a smile on so many faces throughout the years.


Quinns-Mindarie Community Centre (above Surf Life Saving Club)
Every 2nd Wednesday of the month


Time: Doors open at 7pm for a 7.30pm start, 9.30pm finish


Messages from Heaven - Live Shows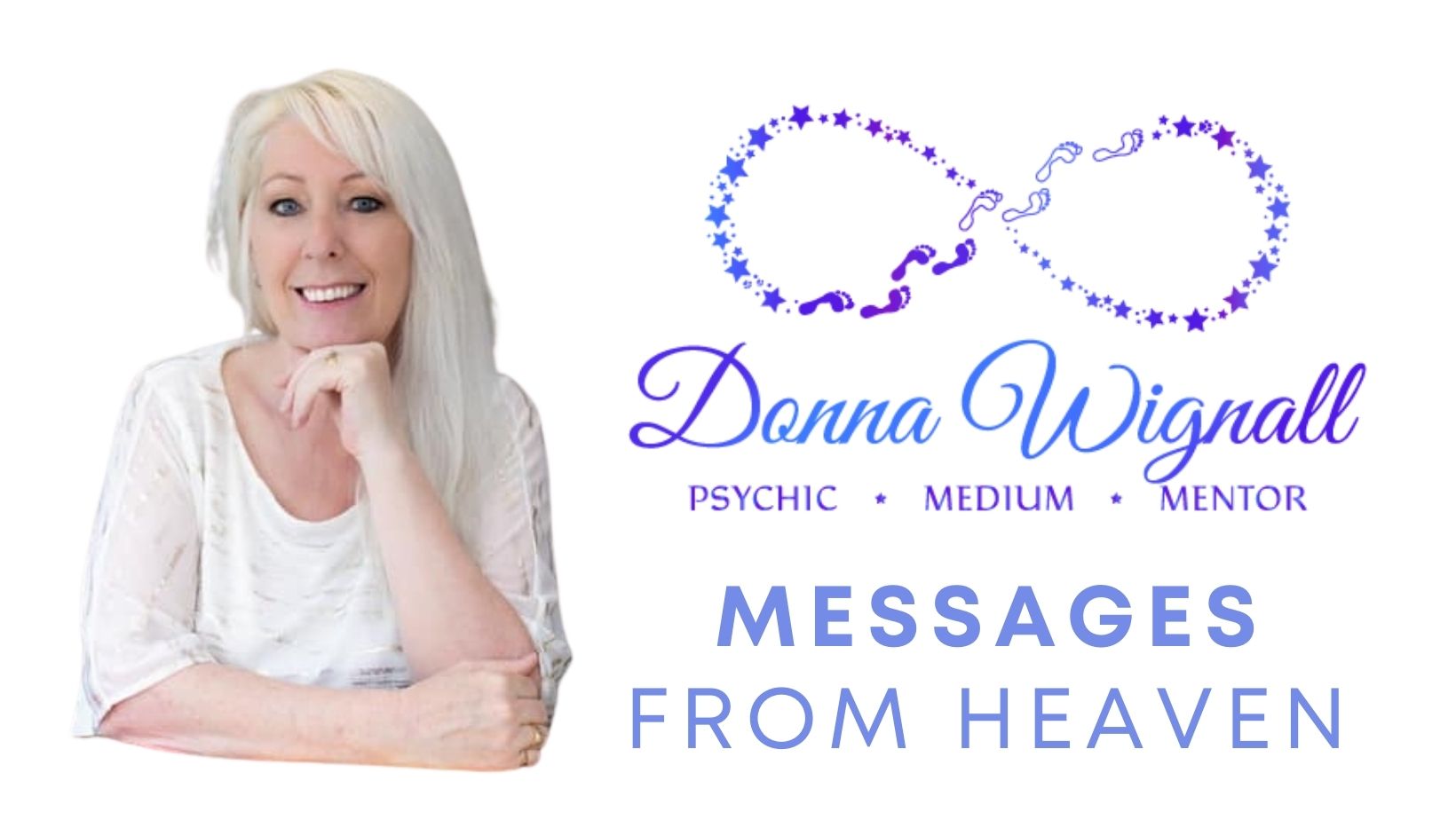 I will be continuing my 'Messages From Heaven' show' in 2023 around Northern Perth.
This time it is just 'moi', bringing messages from your loved ones in Spirit with my unique style.
Show dates are below for the first half of 2023
My unique style and sassy personality afford an entertaining demonstration of mediumship. Laughing one minute, crying the next, you never know what's going to happen from one message to the other. One thing you can depend on is my sincerity and intention to bring comfort, healing, and heartfelt reconnections, which will stay with the message recipient forever.
Whether you receive a message or witness a message, you will definitely feel the love from Spirit in the room.
Messages from Heaven @ Crown Casino
6th & 7th of May 2023
Chakra Angel will be proudly hosting their inspirational and motivational Psychic & Wellness Fair for 2023 at the Crown Casino!
The Fair will be held on Saturday 6th & Sunday 7th May 2023 from 10am to 5pm. There will be the opportunity to see some of the most inspirational speakers, industry professionals in mind, body and soul wellness, gifted light workers, healers, spiritual teachers, psychics, clairvoyants, card readers, diviners and mediums from Perth.


Come and join me at this beautiful venue. My matinee show commences at 1pm on Saturday and Sunday. For all my friends South of the river, this is a great opportunity to meet me halfway!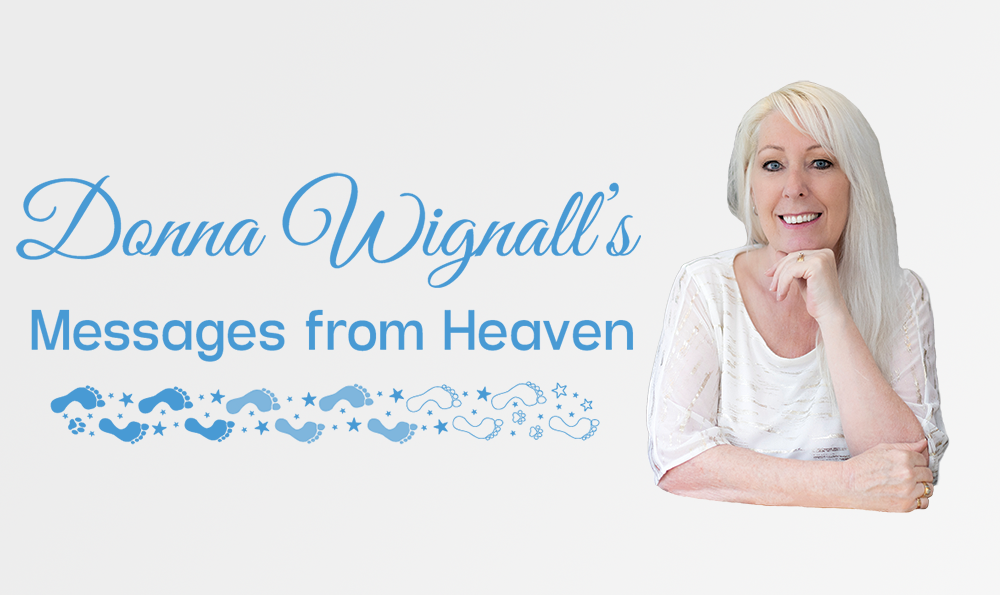 WORKSHOPS for 2023
DATES TBA - Register your interest now!
Psychic Development: Past, Present & Future
This workshop offers you amazing insight to the true magic of you and all you are.
You're so much more than a pretty face!


Using tips and techniques in this interactive workshop, you will be presented with the opportunity to learn from the past, live fully in the present, and manifest your future!


Beginners Mediumship - Level 1
Creating a solid foundation/platform for your mediumship development will ensure you develop wisdom, not just knowledge.
You will gain trust, insight and an unwavering connection to your higher purpose.


Beginners Tarot - Level 1
An easy and compact introduction to Tarot. You will be amazed at how easy learning the Tarot can be with my unique technique to learn ALL the tarot cards in just ONE DAY!!


Mediumship Development - Level 2
Are you ready to learn brand new techniques that will enable you to gain more accuracy and
'wows'
with your mediumship? In this safe, non-competitive environment, you will also learn about mediumship etiquette, how to embrace your own style, and how to professionally deliver the information you receive from the spirit world.
Tarot - Level 2
In this workshop, we look at the Tarot deck in more detail. We break down the interpretation of the cards even further giving you a greater pool of information and knowledge.
You will gain a new level of understanding of the Tarot giving you more confidence when doing readings.


Readings 2023
The waitlist is returning!
I have decided to continue offering readings in 2023.
If you have already been on the waitlist and haven't received the booking link, please contact Holly (admin@donnawignall.com) asap as you may have missed the email with the booking link, (sometimes the email goes into your junk folder).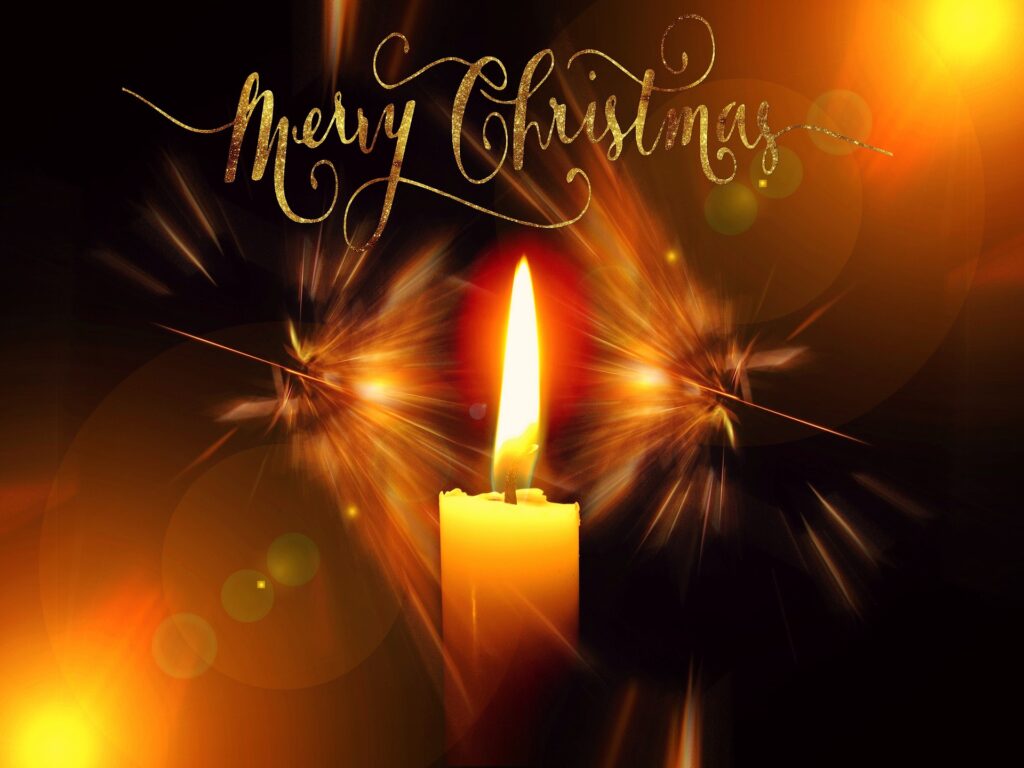 I want to thank you all for your continued support and patience during 2022. I also want to thank those who have helped at the shows, those who have donated gifts, bought tickets, turned up, etc.
I will continue to deliver the best I can in 2023, which I am able to do with the help of my wonderful Holly. I don't know where I would be without her. Not only is she an amazing PA, but she is my beautiful daughter.
I know for some, Christmas is not so joyous. Some people will be experiencing their first Christmas without a special someone, and some just feel the massive void a loved one in Spirit has left behind. Please be aware, like Santa ... they are watching! They don't want to be the reason for sadness, they want to be a reason for gladness. So save them a seat, raise and glass, talk about them and your memories, then see if you can feel their presence or watch for the signs from them. It is in our thoughts, hearts, and breath that their legacy thrives. Imagine the joy they feel when your 'happy' and laughter is because of them. Shed a tear if you must, but don't be sad, be glad.


Stay cool and safe (or warm and safe for others), and remember as families come together, if you can't say something nice, don't say anything. Better still, stay away!!!!!


Thank you for your continued support, and thanks to everyone who has been a part of my life in 2022. I look forward to a great 2023 with you all.


Holly and I are having a Christmas break too, so the office will be closed from Friday 16th December till Monday 9th January, 2023.
We look forward to connecting/seeing you in 2023.


Whatever you do and whomever you do it with, do it with love and kindness in your heart. I wish you all the merriest Christmas ever and send you a massive hug of gratitude and love.


From my house to yours, a big heartfelt Merry Christmas and Happy New Year.