It is my sincere wish this newsletter finds you and your family well during these still unprecedented times.


It seems like the world is getting back on track as COVID seems to be losing it's grip on us all, except for the poor people in India. Please join me in sending them healing.


Most people I know have had their jab, quite a lot haven't. We have to be mindful that we all have free will and it is not fair to judge someone badly if their opinion differs from ours. Each to their own. Those who have had the virus are 'protected', those who haven't have calculated the risks. Remember you have a 99.7% chance of survival! I am surprised that we haven't been advised by Health officials to eat healthier, top up your vitamin C, D, and anything else that assists the body in fighting off a virus!


I've had a really busy few months with my live Mediumship shows. Fundraisers, live shows at the Crown Casino as well as monthly shows at Quinns-Mindarie Community Centre, where I feature new mediums to the audience. I love the shows and the energy generated as a result of the spirit world and our material world connecting. I love being able to give messages and create wonderful re-connections. It is my passion - and I think if you come to one of my shows, you can tell.


One of my other passions is teaching. I love planting seeds of knowledge and empowerment fuelled with a 'loving' kick up the backside, to get students steering their lives into the direction they came to this life to live. There is nothing I ever ask my students to do that I haven't gone through myself, so I do know what I am talking about. Check out my workshops and retreats if you're ready for your loving 'kick up the arse!'.


I hope you enjoy this newsletter. Any feedback is gratefully received. If you would like anything else included, please let us know.


IMPORTANT DATES TO REMEMBER
Monthly Psychic Nights Quinns-Mindarie
Monthly Psychic Nights are at Quinns-Mindarie Community Centre,
2 Quinns Rd, Mindarie, 7.30 - 9.30pm - $25 cash entry. Every 2nd Wednesday of each month.
Dates left: 9th June, 14th July, 11th August, 8th September, 13th October, 10th November, 8th December.
WORKSHOPS 2021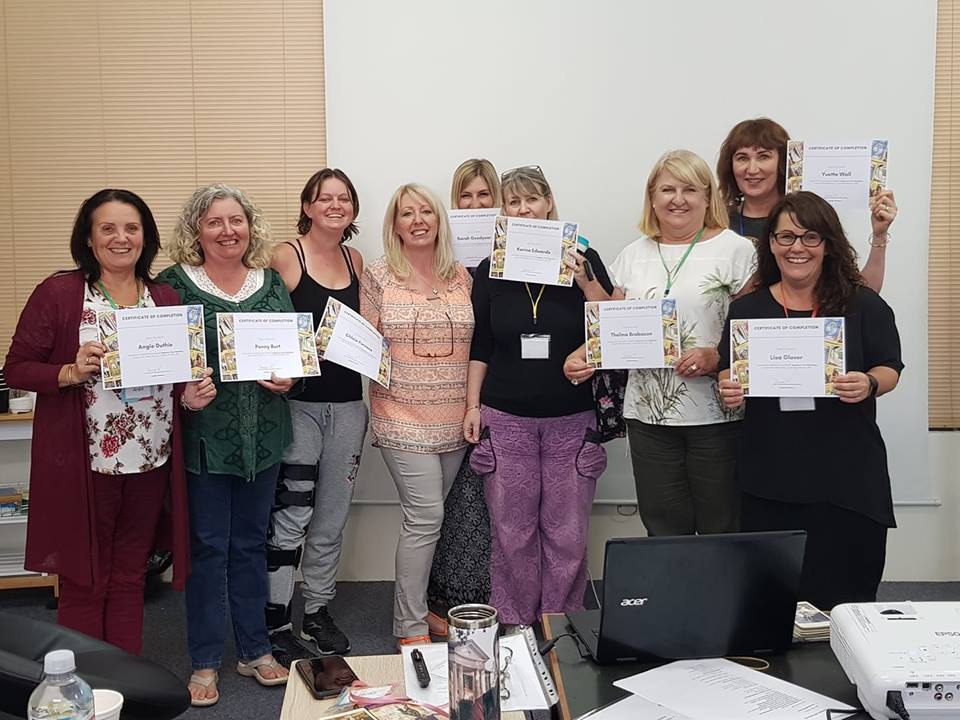 Beginners Tarot Workshop Saturday 19th June 2021 with The New Mythic Tarot.
An easy and compact introduction to Tarot. You will be amazed at how easy learning the Tarot can be with my unique technique to learn ALL the tarot cards in just ONE DAY!!
You will be doing mini readings by the end of the day!
Tea, Coffee and morning tea provided.
Mediumship Development (not beginners) Workshop Saturday 21st August 2021.
Having mediumship ability is one thing, but you know the saying – 'It ain't what you do it's the way you do it? Well, this workshop is filled with exercises to evolve your already active mediumship skills.
You will learn brand new techniques to gain more accuracy and 'wows' with your mediumship, and you will learn how to professionally deliver the information you receive.
Join well-known and respected Psychic Medium, Donna Wignall, to take your mediumship to a higher level.
Tea, Coffee, and morning tea provided.
RETREATS 2021
Friday 17th - Sunday 19th September 2021
Pre-requisite: Donna's Beginners Tarot Workshop or existing knowledge/use of Tarot.
For people already versed in Tarot, extend your understanding on this wonderful weekend retreat where we delve deeper into the world of Tarot. Learn new and unique spreads, enjoy games, explore other decks and sooooo much more. BYO cards and BYO Tarot themed fancy dress for Saturday Night!
Advanced Mediumship Retreat (Bootcamp)
Friday 12th - Sunday 14th November 2021
This retreat is suited to anyone who has completed the Beginner's Mediumship Development/Upskilling Workshop, Retreat or is a practicing Medium.
The only prerequisite we ask is that you have been actively practicing your Mediumship, and since the retreat isn't until November 2021, that will give you all plenty of time to practice should you wish to attend.
Time to take your mediumship to a higher level.
This retreat is jam-packed with NEW workshops, designed to advance your ability.
You will not be the same Medium at the end of this retreat.
Are you ready to push your boundaries?
Send an email to admin@donnawignall for more information
Readings
In order to prevent the amount of admin required to respond to all the emails asking 'Where am I on the waitlist?', we regularly update on the Readings page of the website, where we are up to on the list. Currently, we are sending invitations to schedule appoints for all those who joined the waitlist in August 2019. If you joined before then, you may have missed the emails so check out your Junk folder. Holly sends out 3 emails, and if we receive no response, we move on. If you do discover the emails in your junk folder or have not heard from us if you joined the waitlist before August 2019, please email Holly - admin@donnawignall.com.
We thank you for your patience and always remember, your reading happens at exactly the right time!


Unfortunately - I am getting ready to take a break from readings to enable me to focus on shows, workshops, writing, and creating. I still have 2 years' worth of readings to carry out before I can stop, but I had to close the waitlist, to create space in my life for other endeavours. If I don't take action to create change, change will never happen.
This may not be a forever scenario and I may return to readings, but I need a break!


Get in touch if you would like a show in your area.
I am also available for fundraising or large private events.


I will be offering a list of wonderful readers I recommend for those of you wanting private readings. Remember though, you can still catch me at the live shows.
WYSIWYG TAROT
(What You See Is What You Get)
My WYSIWYG (What You See Is What You Get) Tarot is now available. Two years in the making, prompted by a big kick up the butt after attending a Tarot Conference in Switzerland last year.


Whether you are brand new to Tarot, a regular user, or an expert, WYSIWYG Tarot is easy, fun, and instantly usable by all, with the assistance of the beautiful full-colour guidebook in 3 easy steps - DEAL - MATCH - READ.
WYSIWYG Tarot is a fantastic divination tool for guidance, insight and prediction, which works equally well if you are performing a reading for yourself or others. Each WYSIWYG Tarot set contains 20 extra thick, gold-edged cards. Each card contains half an image of 4 different cards. These images, when matched with the other side of the image, become your reading.

The cards choose you!


Click the link below for more information or to order your pack today. There is no other Tarot Deck like this IN THE WORLD.
Winter Self Care Tips
Why Bother with Self-Care during Winter?
The cold-weather months can present a unique set of stressors. Not only do you spend more time indoors than outside because it gets darker sooner, but you're also less likely to socialize or connect with others.
The additional drop in temperature tends to keep both social and physical activity to a minimum. You don't feel like driving, exercising, or traveling. You feel cold, weary, and achy. Aside from going to work or school, the isolation of winter can lead to loneliness and feelings of helplessness.


How to Create a Self-Care Environment
One way to combat the winter blahs is to build a self-care repertoire at home or at work. This means buying or creating soft and inviting things - and having them at your fingertips.

Buy candles, room sprays, or essential oils with scents that relax you. Leave them in your bedroom, bathroom, or workspace—so they're just a grab away.
Select a mug or cup that's special or comforting to you. Have one that's special in this way both at home and at work. Fill it with soup, tea, coffee, hot chocolate, warm milk - and enjoy the moment.
Plan for self-soothing by having preset radio stations that play relaxing music or iTunes playlists that bring spa-like surround sounds.
Keep a stock of beauty and health products, like sugar scrubs, bath salts, shower fizzies, masks, and lotions so they're easy to use.
Make sure you have comfort foods or baking items on hand to cook for those moments of culinary self-care.
Keep coloring books, writing journals, and art supplies near so creative self-expression happen easily.
Don't forget to use the simple art of moving, stretching, and walking to awaken and soothe your body during the winter months.
One of the best ways to self-care during the winter months is to focus on feeding your senses. Making sure you

see, hear, taste, feel,

and

smell

enriching things will help ease the challenges that come with winter. It wouldn't hurt to up your vitamin C intake either.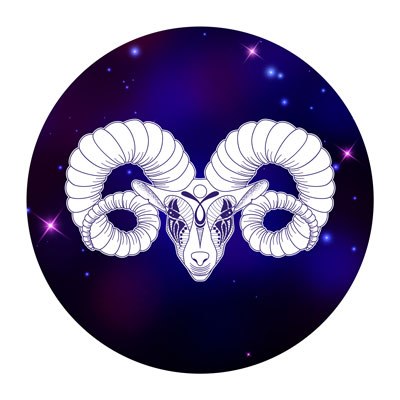 You have lots of great energy and good ideas, Aries, but sometimes you leap before you look. You also tend to get sidetracked by competing with others or not being open to their input.


Aries Affirmations: "As I channel my abundant energy in constructive ways and think things through carefully, my pioneering efforts succeed." Or, "As I patiently collaborate with and have compassion for others, we have fun and achieve great things."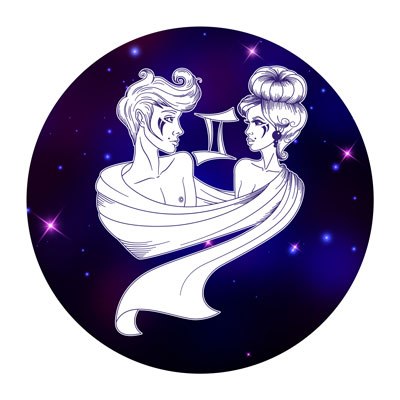 Since you've always got multiple irons in the fire, you have a hard time staying focused and serene. Your mind is so full of thoughts that you often can't hear that still, small voice within.


Gemini Affirmations: "As I stay focused on one thing at a time and have the patience to finish what I start, I feel empowered and relaxed." Or, "As I tune into the peaceful place within, even amid a whirlwind of events, I am expertly guided."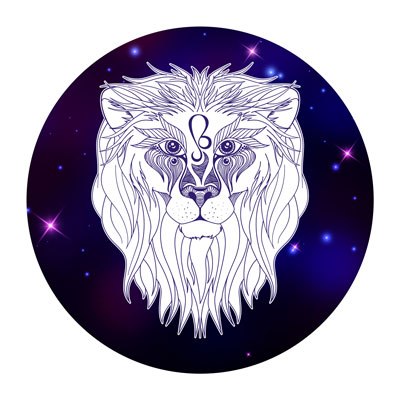 You're like the Sun, Leo, bringing warmth when you're happy and a chill when you withdraw. You need to find ways to cultivate your inner joy and share your radiance with the world -- even when feeling insecure or as if others don't appreciate you.


Leo Affirmations: "As I beam my joy and love to others, I am warmed and fulfilled by my own radiance." Or, "As I appreciate myself and give selflessly to others, life becomes enjoyable and satisfying."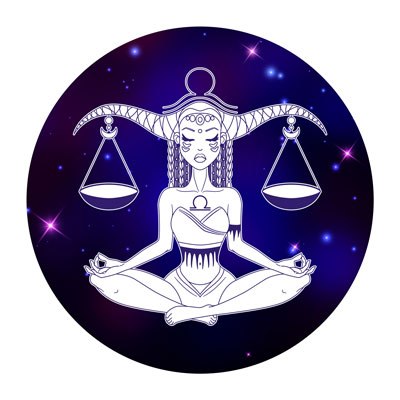 In your search for serenity, you're often confronted by those who do not share your need for peaceful coexistence, forcing you to fight. In trying to make decisions, you vacillate between opposing points of view, trying to please everyone. Life can seem unfair at times.


Libra Affirmations: "As I see the justice and beauty around me, despite appearances, I find serenity." Or, "As I embrace my own knowing, I experience peace with all I meet."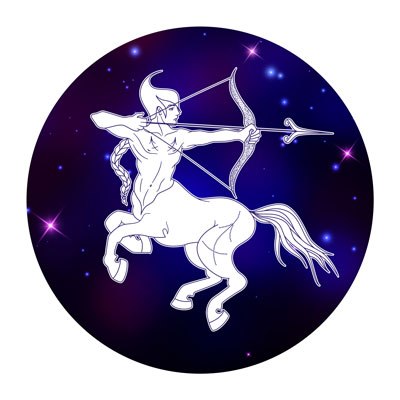 You want to experience all that life has to offer, Sagittarius. As a result, you end up burning the candle at both ends or running late. And, your strong opinions or the conviction that you know what's best for others can sometimes turn them off.


Sagittarius Affirmations: "As I focus on the details of life and make discriminating choices, I stay on track and on time." Or, "As I listen to others and consider their opinions, together we savor life's pleasures."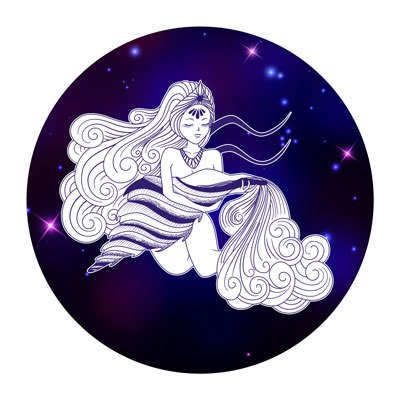 You're a truly distinctive individual, and you inspire others to break free of restraints. Yet, you are sometimes perceived as unpredictable or temperamental, and your detachment can make you seem aloof.


Aquarius Affirmations: "As I open my heart to myself and others, my love and friendship are gratefully embraced." Or, "As I pursue freedom and social justice in heartfelt ways, I acquire a deep sense of purpose and commitment."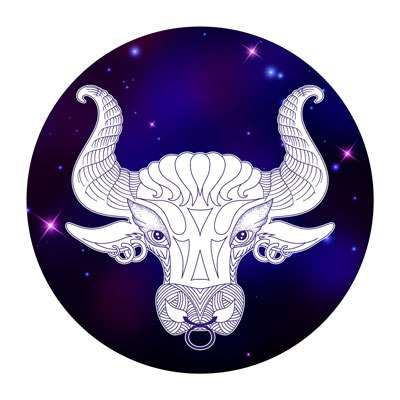 Material well-being is important to you. You seek security, sometimes at any cost. As a result, you tend to fall into predictable patterns and not give full expression to your abilities.


Taurus Affirmation: "As I happily give my talents to the world, I am rewarded with riches on every level." Or, "As I trust that I am always provided for and open my heart to receive, I'm blessed with the time and wealth needed to enjoy the fruits of my labours."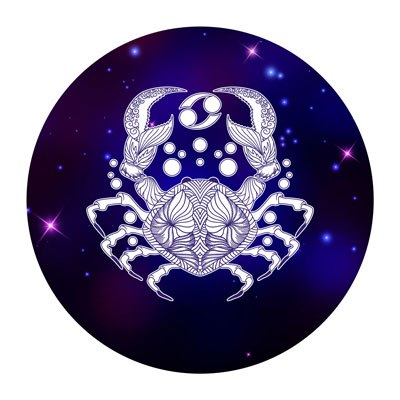 Because you are so sensitive, you tend to retreat from the world into a safe, sheltered environment. Unfortunately, being hurt so easily can prevent you from reaching out to new people and experiences.


Cancer Affirmations: "As I find safety and protection within myself, the world embraces me with open arms." Or, "As I release the past and live only in the present, trusting that all my needs are fulfilled, I easily expand in exciting directions."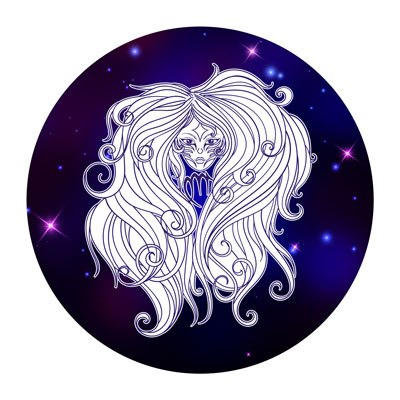 You're good at taking care of the details. You're often annoyed when others do not operate at the same peak efficiency as you or seem disorganized and sloppy. Your lesson is to learn to tolerate imperfection.


Virgo Affirmations: "As I accept myself and others exactly as we are, I relax and enjoy life." Or, "As I keep my high ideals in sight, I find happiness in taking small steps toward fulfilling them and being of service to the world."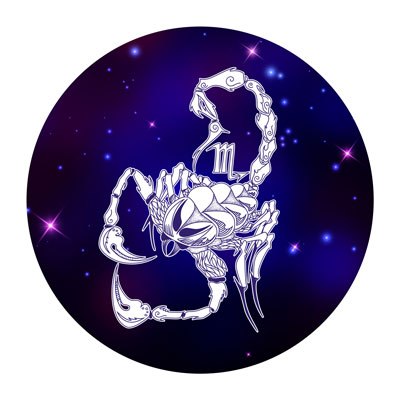 You have strong passions, which makes you an effective crusader. Yet, your desire to control your environment -- and other people -- can also get you in trouble or plunge you into dark moods when you encounter resistance.


Scorpio Affirmations: "As I wield my power skillfully for the good of all, I attract the highest and best in others." Or, "As I use my penetrating intellect to help solve problems, I transform my life and set others free."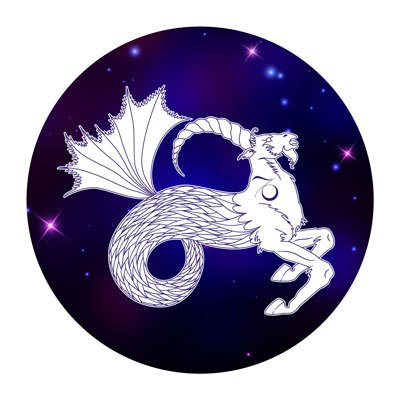 You enjoy climbing the ladder of success in life, expecting that your hard work will be rewarded. When it isn't, or you're perceived as too single-minded or inconsiderate of others' feelings, it's easy to get discouraged.


Capricorn Affirmations: "As I provide encouragement to myself and others in a kind and steady fashion, everyone wins." Or, "As I give thanks for all I have and help others achieve their goals, my wealth increases."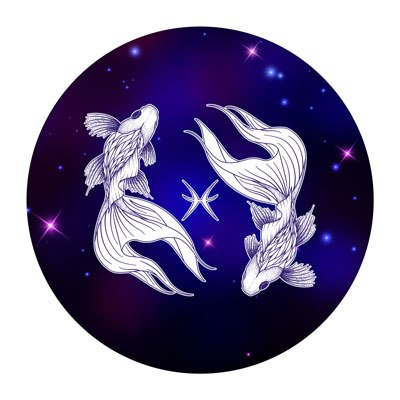 You are sensitive and have high ideals, which can make it hard to function in a world that often feels so harsh. Your goals may seem impossible to achieve, which tempts you to escape reality or hide out so you won't be hurt and disappointed.


Pisces Affirmations: "As I set practical goals and achieve them, my dreams take shape in fulfilling ways." Or, "As I arise each day and embrace my life with gusto, I feel protected and all goes well."
To access the best and most down-to-earth astrology on the planet as well as some other amazing information, I highly recommend my bestie, David Wells.
NETFLIX, Dressing gown & CHILL!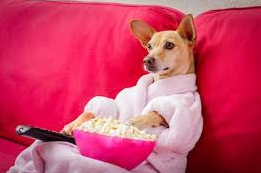 For those of you who know me, you know I love The Matrix films. I know some people have tried watching them and said they just don't get it, but I urge you to give it another go. These films carry so much spiritual information that some people cite them as a spiritual 'documentary' rather than a work of fiction. Watch or try to watch them again ... you just might be ready to see the hidden truths within these films.
PS - Keanu Reeves in his heyday - need I say more?
WIGOMETER RATING: 11/10
Starring Ryan Reyonlds. Even though this was a 'kids film', I was amazed at the spiritual content. It is about specially selected guardians, chosen to rid the world of the ever-increasing force of fear that threatens to consume the whole universe.
WIGOMETER RATING: a very solid 10/10!
My next newsletter will be coming out in September/October. If you need to get in touch, please do so via email:

admin@donnawignall.com

- NOT the socials!


If you're not on my Facebook – why not? I post all my events, funny and inspirational memes and 'Let's Play' opportunities on my wall. You can also catch me on Instagram but I mainly use Facebook. Feel free to 'Friend/like/follow'.
Instagram
DonnaWignallPsychic
Until next time, stay warm in this cold weather and

GET EXCITED

for what's to come, stay safe, connect with each other, and don't forget to

TAKE CARE OF #1!